2.            Don't hurt anyone else.  When you Move Anger Energy Constructively, no one else needs to be involved.  As you mature in your relationship with anger (call me if you'd like 1-1 Coaching in this), you will be able to express it to other people in clean, non-codependent ways.
Until then, explore this as a personal practice.
Do you remember the 2nd Way to Express Anger?  Lashing out with any degree of violence (aggression) results in more mess to clean up.  Don't bother with this.  Do it cleanly.  Get it out.
The rule is simply this:  don't hurt anyone else.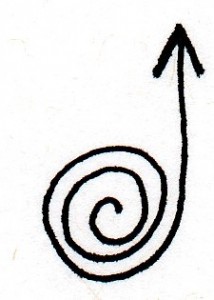 _____________
Nature is longing,
patiently,
for us to release our inner pain.
____________
Listen to this post as a 'podcast'! '3 Ground Rules for Moving Anger' – #2 recorded using the omni-dimensional 'Star Microphone' by Wehnersound.
____________
* This post is #23 in a series of syndicated excerpts from The Power of Anger – Blasting Through Your Limitations and Transforming The World by Ariole K. Alei. Order the book – softcover shipped to you, or instant download. Or listen to the 4-Part Audio Course.
* Images with gratitude to The Power of Anger.