3.            Don't hurt anything else.  This is my personal value system.  I know that everything is consciousness.  If this fits for you, own this 3rd Rule.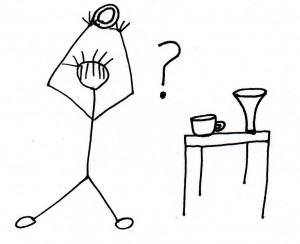 Nature is dying, quite literally, for us to release our pent up anger, pain and sorrow.  As we do, She knows we'll be refreshed.  Our Vision will be clear.  Our Hearts will be open.  We will awaken – as if from a long dream, a nightmare – and remember that we love each other – including her, and all of the creatures of this magnificent planet, and the stars of this magnificent universe.
She is longing, patiently, for us to release our inner pain.
So gouge the soil, or shout to the stars.  Yet … resist the age-old urge to break things.  Breaking things is unnecessary.  It only results in an after effect of something else to clean up.
Instead, explore Body Movement, Voice and Creativity as options.  Try something new.  Put on a feisty, angry, energetic CD and dance.  Bare your teeth and growl.  Let your head hang and swing your arms.  Kick your legs into the space around you.
Let the anger move.
____________
Listen to this post as a 'podcast'! '3 Ground Rules for Moving Anger Energy' – #3 recorded using the omni-dimensional 'Star Microphone' by Wehnersound.
____________
* This post is #24 in a series of syndicated excerpts from The Power of Anger – Blasting Through Your Limitations and Transforming The World by Ariole K. Alei. Order the book – softcover shipped to you, or instant download. Or listen to the 4-Part Audio Course.
* Images with gratitude to The Power of Anger.