There are three distinct reasons why anger arises.
Anger is an intelligence.  It is our higher wisdom – our soul, our 'higher self' – speaking to us.  Until now, we've not recognized this.  And so we've not realized what it is saying.
1.            The first way in which most people begin to recognize that they are experiencing anger is this:  After a boundary has been breached.  The purpose of anger in this case is to alert them to where they need a boundary, for their well-being.
Most of us are clueless when it comes to knowing where we need boundaries – and what kind.  We've grown up – and contributed for generations innocently to – a codependent culture in which we're taught not to have boundaries.  Instead, we're taught to overlook our own deep-seeded needs and enmesh with each other's miseries.
Anger, in its most fundamental arisal, identifies to us where our boundaries need to be – by identifying to us when these non-existent boundaries have been overstepped.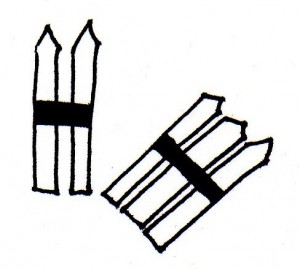 ____________
Listen to this post as a 'podcast'! '3 Purposes of Anger' – #1 recorded using the omni-dimensional 'Star Microphone' by Wehnersound.
____________
* This post is #7 in a series of syndicated excerpts from The Power of Anger – Blasting Through Your Limitations and Transforming The World by Ariole K. Alei. Order the book – softcover shipped to you, or instant download. Or listen to the 4-Part Audio Course.
* Images with gratitude from The Power of Anger.