3.            Creativity For some people pure body movement does the trick.  For others, its anger carried out via the sound of their voice.  For others, (and some of these same people, at different times), it's creative acts that are the best vehicle for expelling anger from inside the body.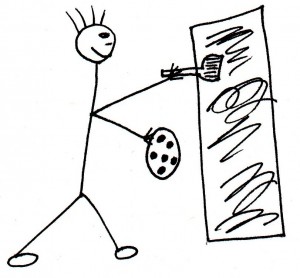 Paint – fully and unapologetically – with smears of red.   Throw clay on your potter's table.  Gouge gardener's claws into the earth.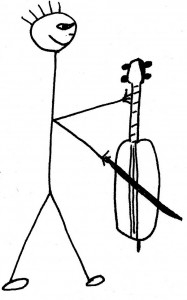 Dance it out.  Bow it out with the full force of your fury on your cello's strings.  Scream it into your saxophone.  Write the most potent memoir – or novel – you've ever written.
Creativity can be to share – or to keep to ourselves.
If we do it tastefully, anger-come-art can be a volatile elixir for liberating others who experience it.  It's like creating a healing potion which we publicly share.
When reserving our creativity-come-anger-expulsion to ourselves, it's vital to notice whether there is any value in retaining it – or if doing so would merely prolong it, 'regurgitate' it.  Once it's been expelled, why revisit it?
Only keep a creative-anger-expression painting or photo or sculpture if it continues to assist you to purge the emotion.  Only keep it if – and as long as – it empowers and liberates you.  Know when to let it go.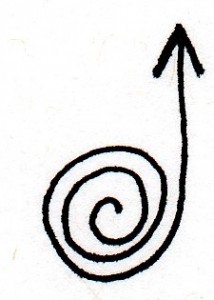 ____________
Creativity can be to share –
or to keep privately to ourselves.
___________
Listen to this post as a 'podcast'! '3 Ways to Move Anger Energy Constructively' – #3 recorded using the omni-dimensional 'Star Microphone' by Wehnersound.
____________
* This post is #21 in a series of syndicated excerpts from The Power of Anger – Blasting Through Your Limitations and Transforming The World by Ariole K. Alei. Order the book – softcover shipped to you, or instant download. Or listen to the 4-Part Audio Course.
* Images with gratitude to The Power of Anger.