Is 'fighting against' the only way to access your true strength?  Is it the most efficient one, the most powerful one, the most ultimately successful one?  Or are there options?  (There are.  Look around.  Not everyone fights against.)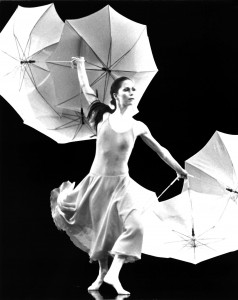 I'll give you an example.  In 1988, at the so-called 'height' of my dancing career (I was touring internationally with highly respected dance companies, and beginning to have high profile solos created for me), I had an 'accident' in which my knee and hand broke.  Lying on the pavement, through the distant calls I heard (I was in shock), voices were chanting, 'Get a lawyer.  Sew the bastard.'
            This made no sense to me.  My brain – to this day – did not compute that experience / phenomenal opportunity for propulsion of 'me' to an exquisitely expanded life – as a reason to 'fight against' anyone, or anything.
            Replying to this lob in the game of life as an 'opportunity' – and fighting against no one – I returned to the stage, "stronger than ever before", a mere nine months after supposedly ending my career, and toured solo – one of the two greatest challenges in the performing dance profession.  (The other is dancing a lead in a full-length ballet, such as Swan Lake.)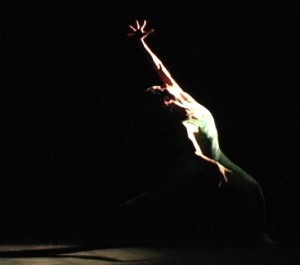 No fighting against.  No energy wasted fighting 'against'.
            Your energy is precious.  My energy is precious.
            What did I do then – if I didn't 'fight against'?
            I flowed with.  I tuned in – via intuition, meditation, insight – to what was being asked of me.  My life – as I knew it – was being redirected.  I was being 'paused' – so that I could wake up.
            I entered a deeper state of 'unity consciousness' than I'd ever been aware of before.  I worked with the experience of a supposedly fractured knee.  I worked with the changes that were immediately and long term entering my life.  I worked with this magnificent opportunity.
            From the outside, people thought my performing career was done.  From the outside, people perceived this as a 'tragedy'.  Only I – inside of this magnificent cracking open of the shell – recognized the glorious new world that the opening shell invites us into.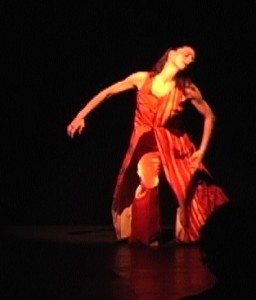 And I went there.  With my whole body, heart, spirit, and mind, I went there.  I entered in.  And I discovered more than I ever dreamed was possible.
            My life didn't end.  My performing career didn't end.  It began.
Questions to Ponder:  What assumptions are you making – currently, or have you made in the past – that are limiting you to a 'fighting against' paradigm?  In what ways are you believing – perhaps attached to the belief – that things and people that 'get in your way' need to be 'fought against'?
Are you interested in 1-1 support in exploring this further for yourself? 
PS  Those of us who are waking up are 'playing on the same team'.  And what's really exciting!  In this quantum ascension awakening game, there is no team we're playing against.  Because we're playing in the realm of unity, not duality.
The only distinction is that some of us are already consciously aware that we're playing on this awe-inspiringly amazing team – and some are not yet aware that they're (you're) playing on this awe-inspiringly amazing team.
The operative, key word here is 'yet'  🙂
If this exploration intrigues you, I recommend that you read "Wander Time, Empty Time" and "Cracking Open the Shell – Part 1" plus "What Is Channeling?" forthcoming.  Enjoy!
*Images with gratitude to ariolealei.com/swd/ (Ariole Alei Dance)
Comments Note:   If you wish to post a Comment, please first read the FAQ page for guidelines to ensure your Comment has a high likelihood of being approved / made visible for others to read, enjoy, and be inspired by.  Thank you!