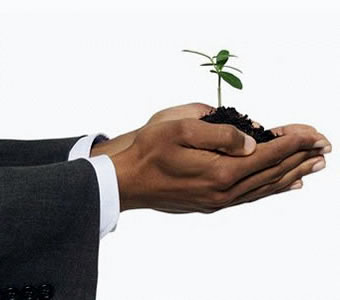 We are all Leaders, each and every one of us.
Many of us simply believe that we are not.
With every choice we make and action we take, we create a ripple effect for all other life to sense and see.
It is as if we 'swing the vote' with every breath we take, every thought we think, every feeling we feel, every motion we make.
As we begin to realize how inter-connected we all are, we begin to recognize that there is no such thing as an idle spectator.  We are all active agents in this great swing of life.
What I choose affects you – and you – and you.  Simply because unconsciously you have noticed it, and registered it as a possibility for you.
What you choose affects me – simply because I either yearn towards it or veer away from it.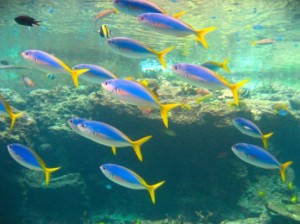 Every one of our choices and actions affects the swimming of the school of fish[1] either toward it or away from it.
There is nothing – no thought, feeling, idea or action – which exists independent of all life.
Everything – everything – is inter-linked with everything else.
____________
Excerpted from H.O.P.E. = Healing Ourselves and Planet Earth – A Blueprint for Personal and Collective Change
by Ariole K. Alei.
Questions to Ponder:  In what situations are you inspired to be a leader?  When you take leadership and guide others, how wide is the ripple effect?  What changes – in you and around you – when you 'take leadership'?
Want more info on HOPE and how you can experience it – despite what may be happening in the world around you?  Want personal mentoring in how to explore your leadership potential?
---
[1]
An analogy for all of human consciousness.
* Images with gratitude to christianleadershipskills.org and travelpod.com