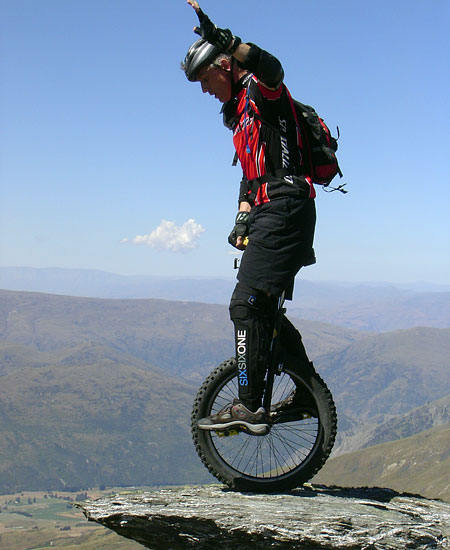 Everything in our human experience is based on perception.  What we feel, think, and how we respond to stimuli is based entirely on our personal perception of what is.  It is not an absolute truth.  It is our truth.
            Truth becomes transitory.  As our perceptions shift – as they become more holistic, inclusive, or we simply perceive something from a new vantage of contemplation or experience – our 'truth' shifts.  We believe … based on what we perceive that we are experiencing.  Even our experience is not a pure reflection of what is.  Our experience is our perception of what is.
            What this means is that we are not constant.  We are evolving, as our perceptions evolve.  We may subconsciously think of ourselves as highly capable of something in one moment, and the split second that this self-concept is wobbled, our perception of ourselves shifts from strength to weakness and vulnerability.
            We may be riding on a wave of bliss as the sun shines, and yet when a cloud masks it, we may perceive our day as being ruined or largely compromised.
            This is all perception.  It not what is happening.  It is what we perceive is happening.
            Like all concepts – ways to understand life and the universe – this is both simple and intricate, simultaneously. 
            Perhaps a simple way to illustrate is this:  Imagine three people on a street corner – the very same street corner, standing near to each other – when a colossal unicycle rides by with a man in a clown suit on top of it.  It's easy to assume that all five people will experience the same clown, on the same bicycle.  No.  Each person will perceive this moment uniquely, through the filters which already exist in their subconscious minds, established over a period of many years, without their conscious awareness of it.
            One person may become dreamy, remembering a fond time at a circus as a child.  One may be triggered into fear, subconsciously connecting to a time when they fell off their bicycle, hurt themselves, and were humiliated and scorned by someone for their clumsiness.  One may laugh, thinking this is the most absurd thing they have observed in a very long time.
            It's the same event, perceived through three unique filters.
            Our perceptual filters aren't in our conscious awareness until we begin to notice them – or seek to notice them.  Until then, we behave as if our perceptions are the reality.  Reality = 'the truth of what is, and of what is happening'.
            In this context, everything you read and see in this Blog will be experienced through your own personal filters.  It will not be 'what is'.  It will be what you perceive it is.
            Magical.  Utterly magical.
            Consider each Blog Post like a poem.  A good poetry teacher will clarify that it's not so important what the poet intended that you perceive – as it is what you actually perceive that is of value to you.
            So give yourself free permission.  Know that some Posts may trigger you.  Some may intrigue you.  Some may perplex you.  Some may not interest you.  Some may work on you for a long, long time.  Then suddenly, some day, you will awaken to the Knowing of what they have sparked in you.
            This is my intention.  To support you.  To challenge you.  To champion you.  To provoke you to contemplate in new ways.  To believe in yourself.  To strive.  To accept.  To love.
            At the heart of each Post is an intention to respect you.  To gently nudge you to awaken.  To live in the glory of the Now.
Questions to Ponder:  What is your perception of what you've just read?  What images did it elicit in you?  What memories did it awaken in you?  What emotions did it evoke in you?  Can you consider the possibility that this is your experience – your response  – and not 'the truth' of what is written?
Fascinating …  There are (at least) as many 'worlds' as there are people  🙂
Want more info on Perception?  Read Awakening Instinct * Running the Gauntlet * Windows Through Time.  Or listen to the Audio Course The Power of Intuition – Tapping In to Flow, Efficiency, and Ease.  Listen to the Free Intro if you like!
Check out these books / videos / audios on Meditation and pure perception!
* Image with gratitude to dailycognition.com