Technology is not separate from humankind.  Nor is it an extension of humankind in the sense of being something 'new'.  In fact, it stems from our deep-seeded desire to reclaim what we have Known and have forgotten.
            Several years ago I remembered how to fly.  Sitting in a chair, listening to a woman speak, I suddenly found myself, fully conscious, being in 'two places at one time'.  –  I was sitting, fully aware and sensing of my body in the chair  …  and at the same time my body was planing out before me, several feet off the ground which was by now an open field resplendent with golden, rusty grasses and a basking, warm blue sky.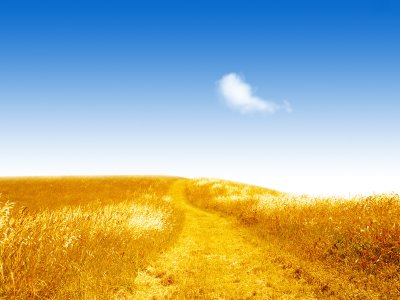 My body hovered, horizontally, my back to the ground, until with a conscious 'flip' I was instantaneously suspended mid-air, with my front to the earth.  Physically I felt within me the infinitesimal vibration which keeps one afloat  –  much akin to watching a hummingbird 'tread air'.
             Over the next few minutes my sensory memory expanded.  I flipped and spun, darted and stopped on a dime, clearly with neither inertia, gravity, or Time.  And all the while I was both seated in my 3D body in the conscious parameters of a room and, just as sensorially real-ly, I was remembering my old modes of 'travel'.
             Several months later I was given some information to read regarding the U.S. Air Force and its 'secret' testing of crashed airships.  It is quite widely known in uncensored information circles that the military of at least one Earth government tests crashed ships in an effort to replicate their non Earth-like aptitudes.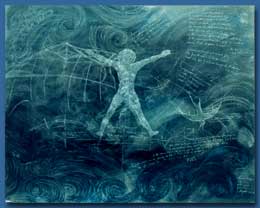 What struck me about this information was one paragraph in which the abilities of so-called 'alien' airships were described  –  reaching full speed without momentum or Time, stopping instantaneously without deceleration or Time, the ability to change altitude without visible movement, to 'flip over', to spin 'off centric' without any sensation of imbalance.   …   These qualities were what I remembered and could access again in my sensory memory, and what's more, with my very own body as the 'craft'.
             This is not only true with 'transport' technology.  It is also true with communications.
             We humans are of the belief that we are inventing somethings new, creating more from an original state of less, 'creating' things and ideas which have never existed before.  We are bamboozled by the idea of information traveling at the speed of light, of telephones which we can transport with us into the jungle, of recording one source of information while we're engaged in something else, or of speaking to someone's image as we simultaneously speak to their transmitted voice.  These are far from new inventions.  Rather, they are reclaiming our old abilities, rediscovering and remembering them, expanding back out to several-dimensionality, such as 'communication without wires'.
* Excerpt from "Windows Through Time – a 'possible evolution story'" from the Trilogy Awakening Instinct * Running the Gauntlet * Windows Through Time by Ariole K. Alei.
Read more in "Telepathy and Humanity" and "Myths, Fairytales and Humanity" forthcoming  🙂
Questions to Ponder:  Have you ever had flying dreams – or visions / sensory memories such as mine?   What do you remember about them?  What was the afterglow?  How were you 'changed' as a result of having these experiences?  Do you know of anyone else who's spoken of such experiences?
Are you interested in 1-1 support to explore this further for yourself?