Last evening my husband and I watched "The Incredible Human Journey
", a BBC documentary hosted eloquently by physician and anthropologist Dr. Anita Roberts.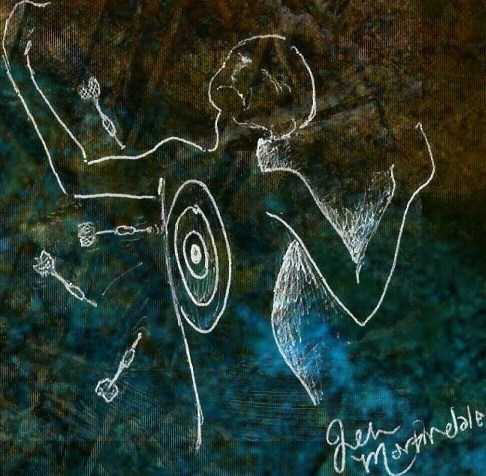 What struck me most – as I reflected on what I watched – was the hypothesis presented as to why Neanderthals became extinct and Homo Sapiens have survived until present day. 
             Homo Sapiens – unlike Neanderthals, 1). developed symbolic expression through art and 2). appear to have communicated across communities, weaving a collective identity through time and space.
            If this is true – that these two elements are the deciding factors that resulted in one species vanishing while the other survives to this day – then it behooves us to look more keenly at the importance of art, collective identity, and cross-communities communication.
            With the advance of cell phones and the world-wide-web, we now have an electronic, technical means via which to connect our species – in basic communication, symbolic communication, and the evolution of our collective, species-wide, unifying identity.
            Both cell phones – now held by farmers on tractors and fishermen in boats (not just in cities or in industrialized countries) – and computers – via which we access the internet – are electricity dependent.  If our source of 'power' becomes temporarily inaccessible or chronically exhausted, what happens to our 'link'?
            If collective identity and inter-community-communication are so vital to our species' survival, it might be wise for us to quicken our development of our non-electricity dependent means of communication.  I speak here specifically of telepathy and intuition.
            It is highly probable that nomadic people throughout history have communicated via telepathy and influenced collective evolution via morphic resonance
 (see "The Hundredth Monkey
") as well as via didgeridoo, drum, and other long distance resonance devices.
            What if our power (electricity) went out?  With active, confident access to each other via telepathy, we would have nothing to fear.
Questions to Ponder:  Have you ever had an experience of thinking of someone – and then serendipitously encountering them; or putting your hand on the phone, it ringing, and the person you were intending to calling answering – without you even dialing?  Have you had similar 'telepathic' experiences?
 Something Fascinating:  When Marlo Morgan was invited on a walkabout by Australian Aborigines, she asked them why westerners don't already have prolific access to telepathic communication.  Their reply?  'Because we westerners lie too much.'  !!  Telepathy requires transparency of thought – as it involves reading another person's mind activity as consciousness waves in space.  See Mutant Message Down Under
 for more  🙂
Want personal assistance in exploring your own ability to communicate via telepathy – and to attune to the wisdom guidance of your intuition?
* Images with gratitude to John Martindale, newsimb.bbc..co.uk