Last week I witnessed a wave of Clients experiencing a challenge with anger – three in fact. As I shared with them several excerpts from The Power of Anger book, I realized that it is timely to 'syndicate' it – that is, to share the chapters of this book sequentially, here on URLight.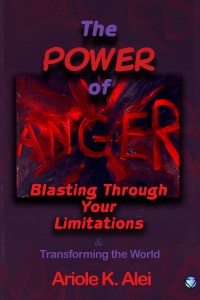 I anticipate that I'll intersperse sequential excerpts from the book with 'Commentaries' – Insights that arise in me, personally, or in relation to anger in general, as specific Clients and Students continue to reveal their discoveries with me as they explore these essential teachings.
'Commentaries' will expand the content of the book, making it even more 'experiential', as current stories are interwoven with the succinct and potent teachings in the book itself.
Likewise, please share your Comments as you read, as these, too, will be valuable for other Readers as they contemplate their relationship with anger, mapping a new relationship that is more constructive, healthful, and true.
Enjoy!
____________
Read more in recent and upcoming 'syndicated excerpts' from The Power of Anger – Blasting Through Your Limitations and Transforming The World by Ariole K. Alei. Order the book – or instantly download a copy – here. Or listen to the 4-Part Audio Course.
Read also upcoming 'Commentaries' on these syndicated excerpts!