Awakening our consciousness is the whole point of healing.
             It is only when we are 'asleep' that we can suffer.
            Awakening our consciousness is rising to a higher level of vantage in our own mind.  It is spiraling upward, like an eagle into the Sun.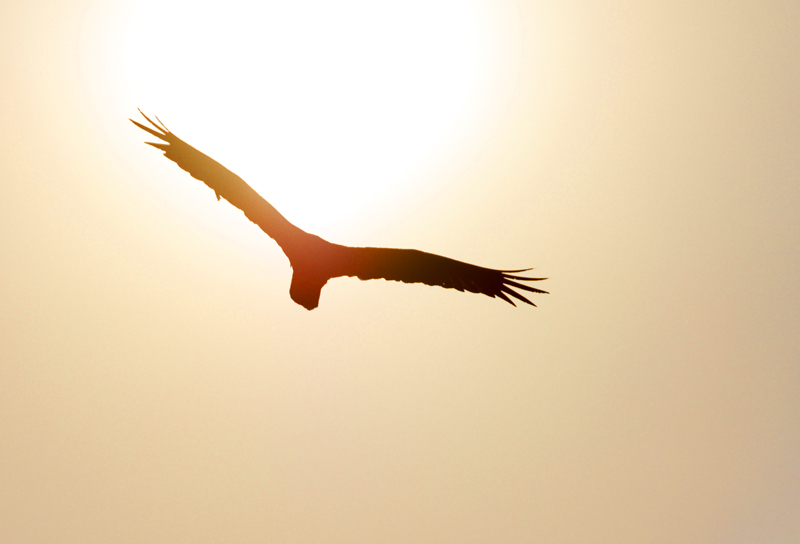 It is waking up to our full potential.  It is awakening into a recognition of and a sensitivity to the whole.
            When we are wounded, we are pre-occupied.  We are focused – consciously and subconsciously – on the pain we have endured.  This focus, through the principle of the Law of Attraction
, ensures that we will experience more and more pain.
            It is through shifting our focus to perceive our wholeness that we set ourselves free.
            As long as we remain oriented toward our wounds, we cannot 'see'.  We are effectively blind to the greater reality which is unfolding and flowing around us moment to moment, day by day.
            It is as if we have blinders on, able only to perceive and experience that which is in our direct line of focus.  And when we have been wounded, the direct line of our focus is – albeit subconsciously – our wound.
            Simply put, as long as we are obsessed with protecting our self from a possible repetition of being wounded, we are not available to the greater good.  We are in fact contributing to the continuation of suffering.  Simply because, in order to become sufficiently conscious of our wound and in willing agreement to heal it, we attract more and more experiences of suffering to wake us up.
            Here's the catch-22:  If we notice that the purpose of our 'new' suffering is to attract our attention to our old, impacted suffering in order to heal it, we swiftly shift from calling more experiences of suffering into the world – to calling into this beautiful world more experiences of wholeness, cooperation and joy, and celebration of Light.
            When we miss the point (which many of us do, many, many times) and assume that the purpose of the 'new' suffering is to aggravate our mis-perception that we are bad, unworthy, undeserving of joy – then we mindlessly enable more suffering to come into this world.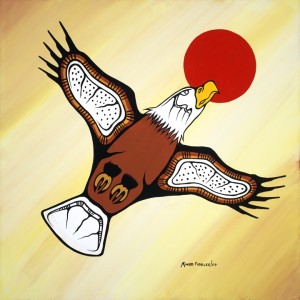 * Excerpt from H.O.P.E. = Healing Ourselves and Planet Earth – A Blueprint for Personal and Collective Change by Ariole K. Alei.
Read more in "The First Wound" forthcoming  🙂
Questions to Ponder:  Do you have a 'core wound'?  Without wallowing in it, can you simply 'name' it?  Can you recognize how 'new' suffering is provoking you to heal this wound?
Are you interested in 1-1 support to explore this further for yourself?
* Images with gratitude to farm4.static.flickr.com, Salil Biswas at treklens.com, Ringo Fiddler at adcopower.com
Comments Note:  If you wish to post a Comment, please first read the FAQ page for guidelines to ensure your Comment has a high likelihood of being approved / made visible for others to read, enjoy, and be inspired by.  Thank you!