Take a moment to imagine a future situation in which anger arises in you – either 'provoked' by an outer circumstance, or simply because your soul is asking you – inviting you – to grow.
Notice yourself making a more empowered choice – choosing to respond to the message of your anger and either create a boundary where it was breached, create a boundary before it is breached, or follow the fresh, new guidance of your soul.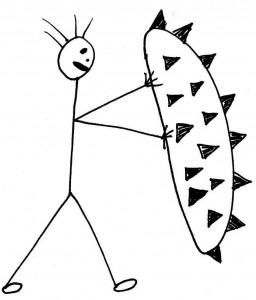 How do you feel?  How does your body posture – your stature – shift?  How about your breathing?  Are your eyes more open, more awake?  What about the expression on your face?  How do you feel inside?
And what do you notice when you make an empowered choice to allow the anger energy to move constructively – rather than to direct it inward or outward aggressively?
And what means do you naturally choose for allowing this pure anger energy to flow?  Body movement?  Voice?  Creativity?  Or a combination of these?
What is this experience like for you?
What do you discover about yourself?
What is it like when you honor the 3 Ground Rules, ensuring that no one and no thing – including you – is hurt as this anger moves?  What is it like for you to truly experience pure anger energy moving?
Who are you becoming … as you discover that there is nothing to fear in anger?  That you can choose how to relate to it.  That you can allow it to flow … to empower you … to renew you … to refresh you.
Just like a river … let your anger 'water' flow …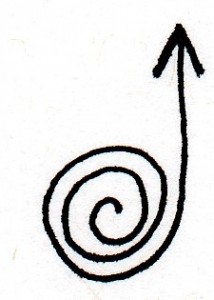 ____________
You will feel confident.
You will step into your mastery,
your maturity.
You will claim
your rightful place
as an ally
of constructive anger.
____________
Listen to this post as a 'podcast'! Where Your Anger Hides – Part Three recorded using the omni-dimensional 'Star Microphone' by Wehnersound.
____________
* This post is #29 in a series of syndicated excerpts from The Power of Anger – Blasting Through Your Limitations and Transforming The World by Ariole K. Alei. Order the book – softcover shipped to you, or instant download. Or listen to the 4-Part Audio Course.
* Images with gratitude to The Power of Anger.