Yes, we all have courage in some areas of our lives. Quite specifically, our courage lies in areas that we feel confident in.
So what about the other areas – the topics and territories we're less familiar with? We (our egos) show up shy there. We (they) doubt that we can respond without falling flat on our own faces. And so we back away. We turn our head. We avert our eyes. We 'pretend' that we're not noticing. We pretend that nothing is happening. We pretend that we don't care.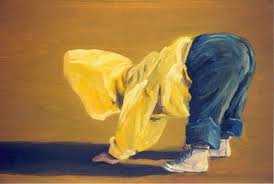 The cost of this is ENORMOUS. Because it's not the truth. At our core, we are all connected. And so, to turn away from 'something' is to turn away from it all. We can't actually be selective. We care. Or we don't. And the fact is (despite how vehemently anyone might argue this), we all care. We all want to be loved. And we all want to love. We want to accept. And we want to be accepted.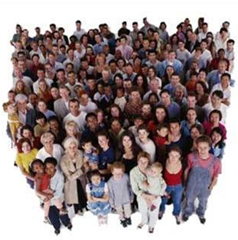 And so it is our cowardice – our lack of courage – that causes us to dig our heads in the sand, to resist change, to dig our heels in the ground, to fight against difference.
What if … instead … we were to 'cultivate courage'? What if … we were to grow our courage, like a garden, so we have more of it to share?
We would become much less fearful. We would feel much more strong. Our confidence in ourselves – and in the possibilities of constructive, benevolent, cooperative change – would soar. We would loosen our behavioral addiction to fighting. We would truly open our hearts.
Read more in "Why Courage? – Part One" and "Cultivating Courage".
* Images with gratitude to gladchild.blogspot.com, publicvoid.dk