I – like thousands of people on this precious planet – am highly sensitive to subtle energy.  My home is an extension of my energy field. And so whatever enters my home enters my energy field.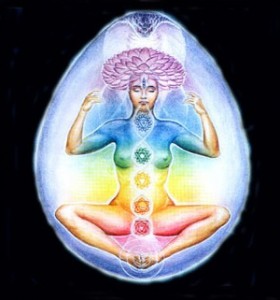 How I came to this 'aha' realization was through two flashes from my past:
            1) In the 1980's, when I first began sharing homes with 'strangers' (house-mates), I became aware that I have a natural affinity for Feng Shui – the placement of objects in space to effect energy flow. When this flow was interrupted – by the movement of particular objects that resulted in the blockage of energy flow – I would feel this poignantly in my system. I realized then that my 'home' is an outer extension of my 'body'.
            2) One of my best friends visited my husband and I a year ago. She is delightful, vivacious, and very 'tuned in'. Despite this – and my great love for her – after a couple of days, I began to feel that my nervous system was becoming 'fried' – as if my electrical wires down the back of my spine were becoming frayed. Staying deeply present with my love for her, I 'listened in'. What came to me was that her vivacity marked an absence of stillness. And this was disturbing the stillness and quiet inside my system. Again, it was as if a pebble in my intimate space was affecting ripples of motion inside my energy field that I experienced as disturbance.
            I find that it's helpful to understand why I'm so sensitive when I am. This understanding enables me to maintain increased compassion and acceptance for who or what is irritating my nervous system. This allows me to not blame – rather to take care of myself in subtle and vital ways, so that I can co-exist with people whose vibration / action is not resonant with mine. This is particularly vital in my home – which is an extension of my personal energy field.
            If this intrigues you, a) read the posts on Feng Shui here at URLight and b) send me questions in the Comments, so that I may respond to these.
            May you care well for yourself, such that you, too, may live in greater harmony with your fellow beings, while recognizing the boundaries you need to set – in and beyond yourself – to ensure your optimal well-being.
_________________
Read more in "Subtle Energy Fields – Part 1".
Want more? Download or purchase these now:
Would you benefit from exploring this topic in a 1-1 Coaching conversation?
______________________
* Images with gratitude to freewebs.com and heartofhealing.com