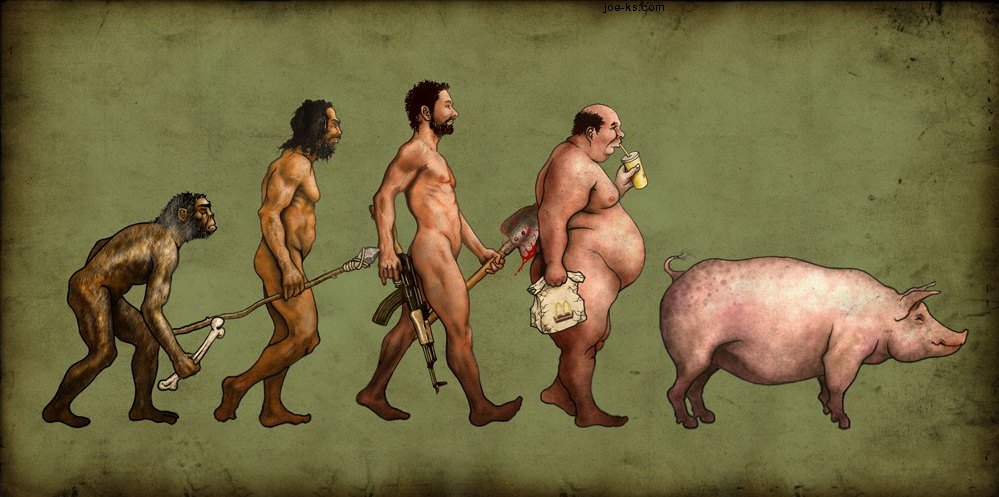 Vedic mystics speak of human de-volution – that we are essentially spiritual beings having devolved or 'stepped down' from the Gods.  Darwinian contemporary science promotes the idea of human evolution – that we have evolved or 'stepped up' from simpler, purely biological life forms.
            As a young child I knew, without discussion with older, 'wiser' adults, that we – we humans – arrive into this lifetime with direct access to all the wisdom of the universe.[1]  Some of us remember this connection, intuitively, as children.  If we are blessed, or lucky, we are supported – and we inherently support ourselves – to maintain our awareness of this and our appreciation and reverence for it.  Others of us are perhaps not as fortunate.  We are born either into a culture or into a specific circumstance which drums it out of us – our memory of it – and instead replaces it with skepticism, humiliation, and fear.
            This is the gauntlet.  Or at least part of it.
            I remember us – all humans, and in fact all of Creation – as being radiant, divine, fully awakened consciousness.  I remember myself as this.  And I remember everything else as this, too. 
            We have forgotten who we are.
            I find some resonance with scientific theories such as the Big Bang and Evolution – and with teachings of all of the religions as they describe in their own languages and symbols the story of 'Creation'.  I know too that if the biases which appear to separate these religious doctrines and hold them distinct from each other were to be removed, we would find that they all hold a key to a bigger picture – one which we cannot comprehend … or remember … without putting all of the precious pieces of this puzzle together.
            The puzzle is consciousness.  It is our minds, and how we think.  The puzzle isn't so much 'out there' as it is 'in here' – inside the minds of all human beings.  For it is in our minds that we find the courage and the memory – sufficient 'momentum of truth' – to release the brakes from our 'evolution' in order to become the God humans of our origin as described in the Vedic teachings.
            It is in our minds that we hold ourselves – individually and collectively – entrapped.  Fossilized.  Archaic.  Limited by our own perceptions and beliefs as to who we are and who we can become.
            I teach Meditation.  I never know what I will 'teach' ahead of time.  I have learned (- I have been 'apprenticed' -) how to let go, and let spirit lead.  'My' voice becomes a voice for a higher wisdom beyond that which I personally remember.  And in allowing refreshing new wisdom to speak through me, I, too am reminded of it.
            Awakening Instinct – the true feminine principle was written the day following one of these Meditation evenings in which its teaching was revealed.  Running the Gauntlet – Navigating Our Way to our Fully Embodied Potential came through me as a Meditation teaching, too.
            'Running the gauntlet' is an expression from medieval times.  Watch the movie "First Knight" and you will see Richard Gere run a replication of a gauntlet – a course of courage and a demonstration of great bravery and skill.  The runner mounts to a platform above the heads of the throng of onlookers.  He (traditionally a he) then meticulously times his bursts and spurts of forward motion with strategic holding back of his momentum for pause and respite.  For … the gauntlet is a course of daggers slicing in and out across his path.  And hatchets chopping down and retreating up.  And heavy lead balls swirling, swirling in ellipses all around him.  To survive – and to win the 'princess' for whose hand he runs this course – he must make it through, alive.
            We live in a different day and age.  A 'modern' day and age.  And yet … the gauntlet still exists.
Excerpted from "Running the Gauntlet – Navigating Our Way to Our Fully Embodied Potential" from Awakening Instinct * Running the Gauntlet * Windows Through Time
 – A Trilogy by Ariole K. Alei.
Questions to Ponder:  What is the gauntlet in your life?  What is it comprised of?  Who / what do you give your power and response-ability to?  Why?
Want more info on 'Running Your Gauntlet' and 'Living Your Full Potential'?  Want personal mentoring in your own exploration of what  it is to live YOUR full potential? 
---
[1]
  Sometimes referred to as the Akashic and other Records.
* Image with gratitude joe-ks.com