There seems to be a ready assumption in our culture that feeling unwell requires 'medication'.  In my view, we'd do ourselves – and the planet – a huge service to understand the simplicity of what 'dis-ease' is, and what we can do ourselves – simply and effectively – to shift it into 'feeling groovy'*.
            How do you know when you're experiencing dis-ease?
Physically
Emotionally
Mentally
Spiritually
Relationally
Financially
Inspirationally
…?
            What are the signals that identify to you that there is 'stuckness' in you?  Is it physical discomfort?  Emotional irritation?  Mental cloudiness?  Interpersonal distress?
            When you notice these signals (what people often think of as 'symptoms'), what do you do?  How do you respond to these 'messengers'?  (See future post on "Messages and Messengers".)
            If we consider the premise that all dis-ease is a result of stuck energy – energy that is stagnant, like water blocked by a dam – then we realize that all that needs to happen to experience 'feeling groovy' again is to assist the energy to flow, unhindered, again.
            Try it.
            If you're experiencing a physical pain, notice where it is – as precisely as you can.  Imagine it's blocked energy – like a twig or water itself stopped from flow by some obstruction.  (You don't need to identify what the obstruction is.)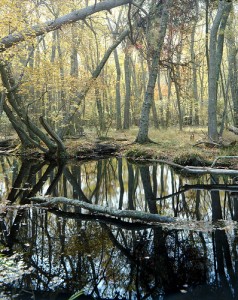 Pay close attention.  If the twig were to move – where would it move to?  Once you notice this, allow it to move, now.  You'll begin to notice an incremental or a monumental 'shift'.  The energy will begin to flow again.
            If your 'dis-ease' is chronic – your energy has been stuck here for a long time – it may take repetitions of this process to get the energy unstuck and keep it flowing.  This is simply because your beautiful 'ego' (more on this in a future post) tends to return you to what is familiar to it.
            And so if 'being stuck' is most recently familiar to your ego, it will return you to being stuck.  If the stagnation of energy is quite new – and being in flow is more recently familiar to your ego, it will be easy for your ego to allow your energy to get unstuck and remain in flow.
            Try another example.
            If you're experiencing relational discomfort – tension between you and someone else – be as clear as possible in your awareness of how this tension feels – without 'wallowing' in it.  (More on this in a future post.)
            Once you've 'located' where the energy feels to be blocked, pay close attention.  How does this energy want to move?  (All energy wants to move, even if infinitesimally.)
            Let it move there.  Notice what happens.  Your stuckness will loosen.  You'll feel better.  You'll breathe deeper.  Energy will be in flow.
            Health – on any level – is a representation (just like a graph from an ECG or EKG device) of the presence of flow in your system.  Dis-ease is a representation of energy being stuck.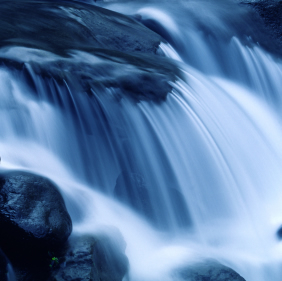 When you recognize this, and begin to play with this premise and explore it, you will discover that
   a.     You don't need medication – including 'self-medication' – much of the time (if at all)
   b.     All 'road blocks' are resolvable
   c.     You are more in charge of your well-being and 'grooviness' than you formerly thought you were
   d.     It feels GREAT to know that YOU can un-stuck your energy and get it into flow
            Flow is your natural state.  Every aspect of your being wants to be in flow.
            Now you know how to assist it to be – even when it temporarily gets 'stuck'.
            Enjoy discovering your liberty … and your grooviness!
            PS  The sensitivity / ability to sense the stuckness or flow of subtle energy is the foundation of energy medicine, shamanic journeying, and navigating trance states.  Recognizing stuck energy in oneself – and exploring one's capacity to attune to how to assist this energy to regain its flow – are keys to exploring these abilities.
Disclaimer:  This post is in no way intended to encourage you to dismiss your current physician's treatment protocols.  Consult your care-givers before adjusting any current medications.
Questions to Ponder:  Who else might you share this post with?  Who do you know who's stuck – and would like a pro-active way to free themselves from dis-ease?
Want more info on Healing?  Want personal mentoring in how to practice this? 
Be happy!  Feel groovy!  (*"Feeling Groovy" by Simon and Garfunkel)
* Images with gratitude to 3bp.blogspot.com, farm4.static.flickr.com and rmets.org