In what ways do you already move anger – through Body Movement, Voice or Creativity – that you might not have realized until now?
What ways arise in your awareness in this moment that you feel open to exploring?  When will you?  Set a date with yourself – before you chicken out.  There's nothing to fear – except fear itself.  Moving anger – as long as you follow the 3 Ground Rules – can not hurt you. Try this.  Your illusion of fear towards anger will disappear.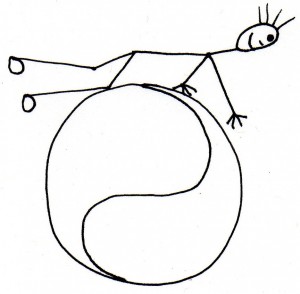 What life activities do you currently engage in that could be outlets for you expressing anger constructively?  Soccer?  Kick boxing?  Swimming?  Archery?  Hockey?  Any of these you can do on your own for the purpose of moving anger energy following the 3 Ground Rules.
How about singing?  Yodeling?  Shouting in your car?  (Some of you do this already.  Now be mindful to explore it with the 3 Ground Rules.)
And what about cooking?  Painting?  Washing your car?  Scrubbing floors?  Raking leaves?  Polishing shoes?  This list is endless …
Do you get the point?  There are already many opportunities in what you currently do to move anger energy as you do them. There's no need for you to 'stand out'.  No need to 'look like a fool'.  So many activities through which you can intentionally move anger energy are normal human activities in our culture. All you need to do now is to intentionally allow your anger energy to move as you do them.
Imagine how much lighter we could all feel – how much happier – if we lifted off our assumptions that moving anger is something scary … and we let it move.
Imagine …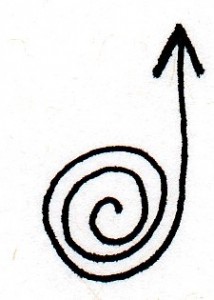 ____________
Releasing our pent up anger
is all about
coming to life.
____________
Listen to this post as a 'podcast'! Identifying '3 Ground Rules for Moving Anger' in Your Life – Part One recorded using the omni-dimensional 'Star Microphone' by Wehnersound.
____________
* This post is #25 in a series of syndicated excerpts from The Power of Anger – Blasting Through Your Limitations and Transforming The World by Ariole K. Alei. Order the book – softcover shipped to you, or instant download. Or listen to the 4-Part Audio Course.
* Images with gratitude to The Power of Anger.