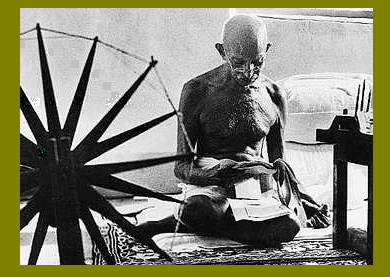 What is leadership?
            Who are our leaders?
            Where are they?
            These are three of the most important questions we can ask ourselves today.

            I was a young child when I first realized that our leaders may not be who and where we assume them to be.
            I was watching a televised program of the Canadian House of Commons.  The behavior of our supposed leaders as they harassed and bullied and insulted each other reminded me of young children playing in a sandbox. 
            I could see clearly, as a child, that these were not our real leaders.  Simply put, they were not mature and other-oriented enough to be.  They were like immature kids taking their own personal fits.

            Who are our leaders?
            When I was returning from the Earth Summit conference in Rio de Janeiro, I realized that the majority of our current human population are followers.  And thus the minority of our current human population are leaders.
            Are we born this way?  Are only a few of us birthed with the natural proclivity to be leaders?  Do some of us inherently have clearer Vision, greater Courage and more Willingness? 
            Are some of us truly meant to allow – and to expect – others to lead?  To let others show us what is possible?  To let others ignite our desire and our Willingness to step out of our status quo – our comfortable view – and try something new?

            The Wright Brothers offer an incredible template of how the dynamic principles of leadership and followership work.
            Here's an abridged version of the story of their magnificent invention and 'how it got off the ground'.
            The Wright Brothers had this amazing idea:  They had the genius insight of how to build a vehicle that could fly.
            Most people around them thought they were crazy – simply because what they were proposing had never been done before.  Nothing like it had ever been successfully executed – or even attempted – by humans in their known culture.
            A few people were able to get their mind around the idea.
            Some even got excited about it, putting their enthusiasm behind the Wright Brothers with their financial and emotional support.
            After a few attempts, the first airplanes flew.
            A whole whack of people saw them flying in the sky with their very own eyes.  They instantly became believers.[1] 
            They told others of this amazing vehicle flying in the sky.  Throngs of wonder-struck people came to see it for themselves.
            Before you could say 'blink', millions of people were lined up to fly in these strange silver birds.
            And now, decades later, who has not flown in an airplane?
            A more relevant question might be:  Who still doubts that an airplane can fly?

            This is the consistent 'curve' of doubt-to-belief that all inventions and new ideas in the human culture face.  Simply because they've never been experienced or witnessed before, new ideas are doubted.  Their very plausibility is doubted and poo-pooed.  Their inventors are often even ridiculed.
            There are always the two or three people who 'get it', despite the skeptics' initial trend.  These few people are the life savers, the ones who stoke the fire, raising it from a mere flame to a roaring, undeniable blaze.  It is these initial few believers who breathe life into a new idea and make it real and tangible enough for the majority to believe it.
            Understanding this is helpful in introducing anything new.  The majority will doubt it – and sometimes even be hostile towards it – simply because its very presence predicates the rocking of their current boat.
            In time, more and more people will see its efficacy, its value.  More and more people will accept it as 'true'.
            And in more time, the exodus will occur.  If it is truly a valuable idea, it will be accepted by the masses.
            It is at this point that it is conventionally accepted as being 'real'.

            Funny how the mind works.  Something is not accepted as 'real' until the mind can comprehend it.  Until this turning point, it is merely a 'figment of our imagination'.

            And so the majority of humans currently are followers, awaiting the few leaders to show them that something is 'real' – to show them the way.
Excerpted from H.O.P.E. = Healing Ourselves and Planet Earth – A Blueprint for Personal and Collective Change
 by Ariole K. Alei.
Questions to Ponder:  What is leadership in your view?  When do you act most as a leader?  When do you act most as a follower?  When you act as a leader, what motivates you so?  When you act as a follower, why do you choose this option?
Want more info on HOPE and how you can experience it – despite what may be happening in the world around you?  Want personal mentoring in how to explore this constructive option? 
---
[1]
  They were naturally 'converted' from their former skepticism and doubt to their inborn faith and belief.
* Image with gratitude to indiaspace.com