Ariole …  Over the last few years we have worked with thousands of clients.  What are some of the things that you've noticed, Colin, about people's relationships?
            Colin …  Sadly, most people seem to suffer from a serious love deficiency.  The majority over the age of 55 or 60 are either divorced, widowed or in bad relationships.  Many younger people choose to be single because they are afraid or hesitant to be in a relationship.  Many people in their mid thirties are stuck in marriages that have gone downhill within one or two years of their wedding.  I talk to many people in their 60's and 70's who are deeply concerned about the well-being of their middle-aged children because they have become single parents or because they are in highly stressed relationships. 
            Ariole …  Do you ever see clients who are happily married?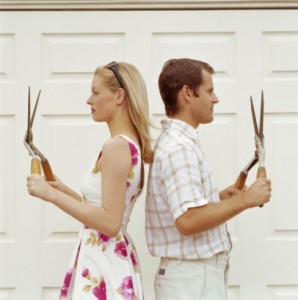 Colin …  Unfortunately, very seldom.  Mind you most people come to me because they need relationship help.  But what I find out quickly is that they themselves know very few people – if anyone – who enjoys a healthy love relationship.  Few people seem to have received good modeling from their parents about love, joy, sex and mutual respect.  It isn't really a surprise then that people have become cynical about man / woman relationships or same sex intimate relationships. 
            Ariole …  So what do you discuss with these people?
            Colin …  I speak with them about various approaches to life fulfillment, some of which I'm going to explain.  For example, I talk to people about life balance.  I talk to them about the blueprint of the human mind.  We discuss stress and how to respond to it, amongst other topics.
 ____________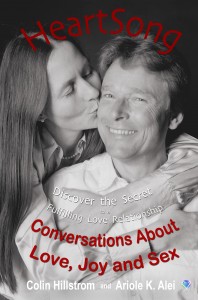 * Read more in "Life Balance and Love – Part 2" and other future posts excerpted from HeartSong – Discover the Secret to a Fulfilling Love Relationship  by Ariole K. Alei and Colin Hillstrom.
Questions to Ponder:   Do you suffer from a love deficiency?  How healthy are the relationships that are modeled around you?  What do you want your relationships to be like?
Are you interested in 1-1 support in exploring this further for yourself?
*Images with gratitude to s1.hubimg.com, ariolealei.com
Comments Note:   If you wish to post a Comment, please first read the FAQ page for guidelines to ensure your Comment has a high likelihood of being approved / made visible for others to read, enjoy, and be inspired by.  Thank you!