Ariole …  Let's clarify what we mean by life balance and why it's so important to relationships.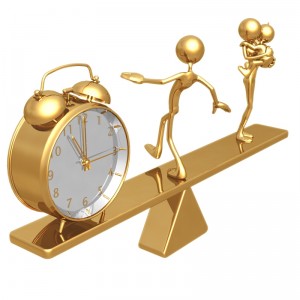 Colin …  Sure.  Talking with someone about life balance helps them understand that their relationship is only one aspect of their whole life.  For example, in addition to a significant other / marriage relationship, one also has to deal with career, money, health, family, friends, recreation, spiritual or personal growth, and last but not least, the quality of one's home environment.  Much too often people focus or over-focus on one or two areas of their life and neglect all the others, thereby creating an imbalance which in itself causes stress and disharmony.  
            Ariole …  Can you give an example of life balance?
            Colin …  Sure.  Take a fifty-two year old male business owner who works sixty-five to seventy hours a week and hardly spends any quality time with his wife and children.  He's also too exhausted to engage in meaningful recreational pursuits.  To make things worse, he doesn't find time to eat well.  What would this person's life balance be like?  The point is, until someone addresses the reason why they're over-working themselves, they will most likely continue the same pattern in any relationship.  The problem in that person's life is therefore not necessarily his bad relationship with his wife, but the fact that he's not taking a balanced approach to managing his life.  It may just be a matter of time before he crashes.  The number of men and women who are suffering from 'heart disease' is alarming … 
            Ariole …  So if this person were to sit in front of you, how would you begin the process of Coaching him towards more fulfillment in his relationship?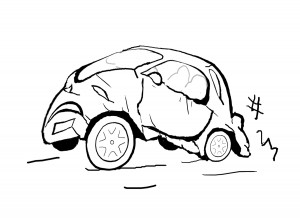 Colin …  I would speak to this person about 'his life', meaning that 'I have a life, this is my life, and therefore I am not my life.'  Just like 'I have a car, therefore I am not my car.  I am responsible for that which is mine, therefore I am also responsible for my life.  My life is something that I can put in front of me.  I can look at it.  I can assess what needs to be done.  And I can begin working on it.'  In this way I help my client get a new context of his life, showing him how he can take responsible, positive action.  Now that he sees that this is within his power, he regains hope.  And all that I have to do is guide him to make meaningful commitments towards enhanced life balance so that he may enjoy his journey. 
 ____________
* Read more in "Life Balance and Love – Part 1" plus future posts excerpted from HeartSong – Discover the Secret to a Fulfilling Love Relationship  by Ariole K. Alei and Colin Hillstrom.
Questions to Ponder:   How does life balance affect your relationships? 
Are you interested in 1-1 support in exploring this further for yourself?
*Images with gratitude to static.eharmony.com, ariolealei.com
Comments Note:   If you wish to post a Comment, please first read the FAQ page for guidelines to ensure your Comment has a high likelihood of being approved / made visible for others to read, enjoy, and be inspired by.  Thank you!