Why is Meditation recommended so highly in conjunction with abundance and creating what we want in life?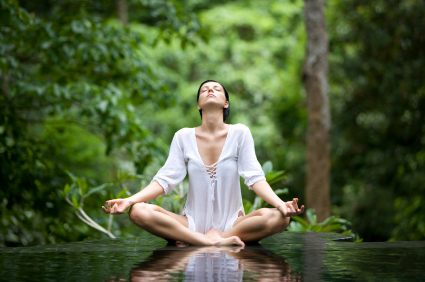 Because when we meditate, we still the Warrior and the Magician and we naturally attune directly and with ease to the King/Queen and the Lover.
            When we meditate, we still our body to the point that our physiological processes quieten, as if we are moving towards sleep.  And yet we are more keenly, gently alert.  We are temporarily surrendering our primary focus from the Physical world.  We are allowing our body to deeply rest.
            And when we meditate, we still our mind.  Longer gaps arise between our thoughts and they hold less of our attention.  We begin to attune to something much deeper than our thoughts.  This 'something' is subtle energy.  Subtle energy is another way to describe 'Non-Physical reality'.  We begin to awaken to the energy that flows within and around us.  This … is the energy of creation.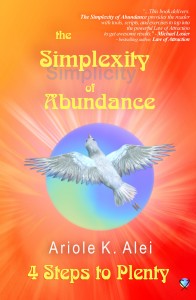 * Excerpt from The Simplexity of Abundance – 4 Steps to Plenty by Ariole K. Alei  – endorsed by Best-selling Authors.
Read more in "Why Meditate? – Part 2"  forthcoming, plus recent posts – all inter-woven excerpts from The Simplexity of Abundance – 4 Steps to Plenty  🙂
"Ariole K. Alei delivers.  [She] provides tools, scripts and exercises to tap into the powerful Law of Attraction to get awesome results." – Michael Losier, Best-selling Author, Law of Attraction
"Excellent.  Ariole K. Alei [offers] a most comprehensive understanding of prosperity principles, setting a new tone of consciousness for a life more abundant." – John Randolph Price, Best-selling Author including The Abundance Book
 and Founder, The Quartus Foundation
Questions to Ponder:   In what ways do you still your body?  Your mind?  Your emotions?  What do you experience when you do?
Are you interested in 1-1 support in exploring this further for yourself?
*Images with gratitude to moralblower.com, ariolealei.com
Comments Note:   If you wish to post a Comment, please first read the FAQ page for guidelines to ensure your Comment has a high likelihood of being approved / made visible for others to read, enjoy, and be inspired by.  Thank you!