Answer the Call …
Your Soul Mate Awaits You!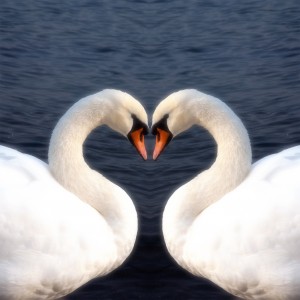 Everyone longs for love – true love.
And yet so many people find themselves in relationships that spiral them downward – rather than up. Does this include you?
The predominant relationship model in our civilization for centuries has been one of power struggle – love sometimes, resentment and regret building to where intimacy becomes nearly impossible. Why?
We're taught to believe in lack – and so we grasp onto 'the best' that comes our way – and we cling tenaciously onto it, hoping that somehow 'it' will get better.  In a sense, this has been the 'trap' we've been in – all the while knowing, deep down inside, that there is something better – and that we all deserve it.
Why now?
We're at a point in the evolution of human civilization – the human 'story' – when the spell is about to wear off. The 'illusion' of lack – and thus 'making the best with what we've got' – is about to be unmasked.
What does this have to do with relationships?
If you've ever seen or heard of Shakespeare's play "A Midsummer Night's Dream", you know that the 'lovers' were 'star-crossed' – meaning that they were paired with the 'wrong partner'.  For awhile, they played along with it.  And then … like magic … they 'woke up' … and they could feel, in the depth of their hearts, who their true love was …
We … are awakening … from this 'spell' 🙂
What does this mean? What does this have to do with me?
This means that you are truly free, now, to 'rise up' to a new level of relationship – to be truly loved, and to truly love – on a deeper level of your being than you potentially imagine or dare to dream of.
This … is what … we've been waiting for 🙂
Say goodbye to being 'single', to being 'alone', to feeling like you're in a dead-end relationship that swallows you down – rather than buoying you up …
Experience the Love of Your Life Now!
"Stop acting so small. You are the universe in ecstatic motion." ~ Rumi
How is this course unique?
Most relationship courses teach you to focus on 'the other person'.  This reinforces the assumption that you can have the magnitude of what you want, just as you are now …
This might be true for you … If it is, then … why haven't you met The Love Of Your Life yet?
In Soul Mates – How to Attract Your Perfect Match you discover an entirely new, exciting, refreshingly enriching approach … It is who you become that determines who you meet!
It has everything to do with 'becoming the person you want to be with' … And this is precisely what you clarify and rapidly hone in this simple, powerful, 4-Session Course 🙂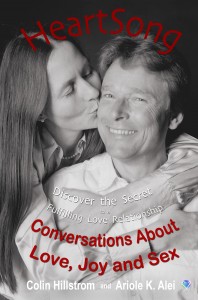 This fundamental course ('I Wish This Was Taught In Kindergarten!'™) is based on the books HeartSong – Conversations About Love, Joy and Sex – Discover the Secret to a Fulfilling Love Relationship co-written with Colin Hillstrom and The Simplexity of Abundance – 4 Steps to Plenty. It is also based on a Soul Mate Relationship of over 15 years – literally laying a 'map' before your very eyes of how to be in your own blissful union.
Soul Mates – How to Attract Your Perfect Match takes the guessing out of
Why you're not in the relationship of your dreams
How to be in it – soon!
Course Faculty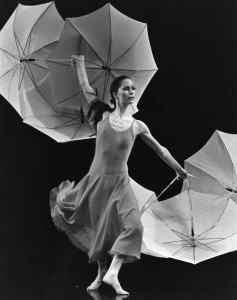 Ariole K. Alei has been in 2 Soul Mate relationships and is actively preparing for her Twin Flame – the ultimate union of two people. She is a respected global visionary, having lived her life based on the pure power of intuition for over 25 years. She has met personally with His Holiness the Dalai Lama and other world leaders to discuss her visions of "A New Model of Exemplary Global Leadership". She is an executive life and leadership coach, author of eight books, speaker, facilitator, transformational process designer, tele summit leader, mentor, dancer, choreographer, yogini, and meditator. She has returned to the stage after 2 'temporary retirements' and created a 'miracle' in fully healing a broken knee to tour solo – one of the greatest challenges in the profession of dance. She has been passionately bringing out the best in others since she was a child – including mapping 'full circle healing' and mapping and demonstrating the principles of 'Ally Relationships'. Ariole has co-founded 2 corporate consulting practices – "bringing spirit into the concrete world" – and 2 non-profit societies. She generously shares insights of pragmatic and profound 'routes' to deeper fulfillment, peace and awakening.
Meet YOUR Soul Mate Now!
Soul Mates – How to Attract Your Perfect Match
Register Today!
"Ariole K. Alei offers a most comprehensive understanding of principles, setting a new tone of consciousness for a life more abundant. Excellent."
John Randolph Price  Best-selling Author, including Nothing Is Too Good To Be True, and Founder, The Quartus Foundation, Boerne, USA
Share This Invitation with Your Friends!
Absolutely life transforming … not to be missed!
In This Course You Will Learn
Why standard relationships tend to deteriorate swiftly – from 'fairytale-like bliss', to misery and distrust
What an 'Ally Relationship' is – and how to be in one!
The secrets of 'White Tantra'
The primary elements of the 'Circuit' of energy flow between the masculine and feminine
How to build a foundation of safety and trust – so that eternally expanding intimacy is possible
To deepen your respect of yourself – so that you 'Raise the Bar' and attract your

Ideal Mate

The distinctions between standard,

Soul Mate

, and

Twin Flame

relationships
How to become the person you actually want to be with – and then meet the person who mirrors this to you
Soul Mates – How to Attract Your Perfect Match offers you a simple, clear route to meet your Ideal Mate now!
Soul Mates – How to Attract Your Perfect Match 4-Session Course is for you if you
Are single
Are in a relationship that spirals you down – rather than up
Sense that a 'better relationship' exists for you
Yearn to

Meet Your Soul Mate

or

Twin Flame

now
Please note that any gender orientation is welcome in this course – male/female, female/female, male/male …
"Someone much wiser than me once said, 'Success doesn't come to us, we go to it.' Finding you, my life was forever transformed. You were there waiting for me, but I had to come to you and take the chance in order to reap the rewards. I thank my stars every day. I will forever be grateful for the opportunity for growth brought to me by working with you. Something I have learned from you crosses my mind every day, many times each day. I credit your influence with the peace I currently feel and the renewed sense of adventure I feel for the future. You truly are a gift from the gods."
Ruth Mason Mason Design Group, Executive Leadership Client, Vancouver, Canada
Experience Peace, Clarity, Confidence and Your Pure Power
Meet Your Soul Mate Now!
What is Included
4 90-minute Sessions recorded during a Live International Tele Summit with Ariole K. Alei – full of insights and tools that will tap you into Meeting Your Soul Mate Now. Completely transform how you have lived relationships so far – and soar into the vibrant clarity, creativity, joy, and mutual empowerment of your

Soul Mate

relationship now
4 Dynamic 'Home Play' Explorations – including 'Inquiries' and 'Experiential Practices' – to actively deepen your ownership and integration of this course content
Access to Recordings of All 4 Live Sessions – so you can re-listen as often as you like to what resonates most deeply within you, and what intrigues you most powerfully
And more!
"I still remember the uncontainable joy I felt immediately after my first session."
Eileen Novy Tele Summit Participant, Saskatchewan, Canada
Course Curriculum
Session 1 – Preparing Yourself for Bliss
This session opens the vista wide for you to discover what a Soul Mate relationship is.
In this session you will:
Recognize the distinction between standard,

Soul Mate

, and

Twin Flame

relationships
Realize their Purpose
Discover how to

Attract Your Soul Mate

or

Twin Flame

Become clear Why you want to up-shift your relationship status – and Who You Want To Be in your next relationship
Reveal what Intuition has to do with meeting your

Soul Mate

or

Twin Flame

– and empower yourself with it
Session 2 – Acquiring the Necessities
This session enables you to feel confident in your ability to attract and be in your next Soul Mate relationship.
In this session you will:
Explore 'Step One – Know What You Want'
Actually become what you want to receive – thus 'Raising Your Bar'
Learn simple, powerful models to take you there
Explore 'Step Two – Focus Your Attention Upon It'
Deepen your value of what you actually want – thus taking your feet off the brakes and allowing yourself to receive it
Session 3 – Getting Fully In The Flow
This session assists you to dissolve former obstacles to receiving what you want – thus ensuring that your course is clear for meeting your Soul Mate!
In this session you will:
Explore 'Step Three – Be Aware of How You Feel'
Realize the true purpose of emotions
Ascend the '17 Levels of Consciousness' – dissolving shame, guilt, and fear – and fully entering the zones of love, joy, and bliss
Learn simple practices to powerfully propel you to your desired outcome –

Meeting Your Soul Mate!
Session 4 – Tapping In to Bliss
With this foundation in place, you can now truly begin to experience the power and magic of your Soul Mate or Twin Flame relationship. This is 'rarefied territory' – and it is available to you now 🙂
In this session you will:
Discover the model of what 'Ally Relationships' truly are
Recognize the 'Circuit' of energy that flows between the masculine and the feminine – and how to ignite it
Unveil the mysteries of 'White Tantra'
Realize the true meaning of 'Soul Contracts' and the magic of 'Orbiting'
Explore 'Step Four – Getting Out of The Way'
Practice simple techniques to removing your former limitations – thus allowing you to

Meet Your Soul Mate Now

Become a happier, lighter, more confident person
Love yourself more deeply – 'the best relationship in town'!
"Ariole K. Alei delivers. She provides tools, scripts and exercises to get awesome results."
Michael Losier Best-selling Author, Law of Attraction, Victoria, Canada
Register Now for Soul Mates – How to Attract Your Perfect Match
4-Session Life-Transforming Series
"The truth and power in her words will move your mountain if you let them."
Craig Shearer Founder, Solar Freedom International, Saskatchewan, Canada
Special course features
This Online Course is based on the books HeartSong – Conversations About Love, Joy and Sex – Discover the Secret to a Fulfilling Love Relationship and The Simplexity of Abundance – 4 Steps to Plenty
Leave limiting relationships behind as you enter a new paradigm of true love, respect, expansion, and bliss
Meet the person of your dreams – not matter what your gender orientation is
Be among a global community of like-hearted people who are actively expanding their potential via entering your True Soul Mate Relationship
"The time I have invested with Ariole has given me huge returns in the area of personal growth and relationship development. She is tender, insightful, humorous, and a gifted teacher. I am a better leader, mother and life partner as a result of my time with her."
Lesley Conway President, Hopewell Residential Communities Inc., Executive Leadership Client, Calgary, Canada
When and where
Anytime you choose! Simply Register, and begin! Explore this course in your own time, at your own pace! Receive rich support materials – Audio Recordings, 'Home Play' Inquires and Explorations, Quiz Questions …
From the comfort of your own chosen environment!
Recommended Reading
HeartSong – Conversations About Love, Joy and Sex – Discover the Secret to a Fulfilling Love Relationship co-written with Colin Hillstrom
The Simplexity of Abundance – 4 Steps to Plenty by Ariole K. Alei
Chapter Four – Re-Sensitizing Intuition in The Ego and The Soul – Living and Leading From The Inside Out – A Map for Humanity's Ultimate Thrival by Ariole K. Alei
Awakening Instinct * Running the Gauntlet * Windows Through Time – A Trilogy by Ariole K. Alei
Upcoming – Stay Tuned!
Certification in Integrative Self Leadership ™
Soul Mates – How to Attract Your Perfect Match is one of the essential, core courses created by Ariole K. Alei. Equally valuable as stand-alone 'a la carte' trainings, together these courses may become a Certification in Integrative Self Leadership ™.
How This Course Fits in Your Career Path …
Everyone wants love – true love. And many people have defaulted – simply by modeling the norm – into relationships that create misery and dread. Few people currently are in relationships that truly nurture their full potential.
No matter what you do for a 'living', you are impacting people every moment of every day. How you live your life – internally and externally – is the most powerful statement you ever make.
When you become blissful and calm – via knowing that you are in a sacred relationship with your self, and thus either being in or en route to attracting your Soul Mate relationship – everyone benefits 🙂
As you are in love with the seed of life inside of you – and ideally you are in your Soul Mate relationship – you become more fluid in your actions, more swift and sure in your decisions, more joyous in your interactions, more efficient in your engagement of energy, more confident in who you are and how you share your bliss with others.
Soul Mates – How to Attract Your Perfect Match supports you to be profoundly more happy, clear, generous, effective, confident, creative, dynamic, inspired, empowered – in everything you do and are.
FAQ …
I am a wellness teacher / health care provider / healing practitioner. How will this course benefit my practice?
As you tap the incredible bliss of your Soul Mate relationship, this will accelerate your clarity in who you are, why you're here, and how you impact the world around you. This expanding confidence will give you access to a much vaster 'treasure chest' of inspiration, insight, and energizing ideas. It will lead you to sources of bliss and rich discovery beyond what was already familiar to you, opening you to clarity and confidence far greater than you may ever have known before.
This course will enhance your inner confidence and self-knowledge immeasurably.
You will be able to apply any of the concepts in this course directly in assisting your clients (subject to receiving your Certificate of Completion). Please note that to actually teach the contents in this course, a further Certification would be required. If this inspires you, please inquire for details.
Can I experience a sample of this course?
Yes. Both a 4-minute 'Video Taster' PLUS a full 90-minute 'Session One Taster' are available to you preceding your Registration in this Online Course.
How long will it take me to complete this course?
The course itself is 4 90-minute sessions. Each session includes an 'Inquiry' plus an 'Experiential Practice' for you to explore outside of session times. Each of these will inspire you to commit approximately ½ hour of reflection / exploration.
If I or my clients (if I am a health and healing practitioner) experience depression, isolation, loneliness, low self-esteem, self-doubt, withdrawal, awkwardness, despondency … how will this course help me?
Discovering the simple secrets to how to be in and attract your Soul Mate relationship leads you to incredible upliftment, hope, and clarity. The tools and processes that Ariole shares in this course will give you specific ways to lead yourself swiftly and consistently out of 'downward spirals' of confusion, second-guessing, and isolation into upward soaring, inspiring states of freedom, inspiration, empowerment and bliss.
How will I be able to use this information in my business or with others in my personal circles of contact?
Students and clients are consistently wowed by the value, depth and universal applicability of what Ariole shares. The wisdom shared in this course will directly transform your personal outlook and sense of self. It will uplift you to greater inspiration, hope and motivation, and entice you to evoke this brilliance in others as you open yourself to Meet Your Soul Mate. Some of this wisdom you will find yourself naturally modeling as you integrate it. This is always the richest way to share it! Please note that if you wish to formally teach the content in this course, a Certification would be required. If this inspires you, please inquire for details.
I am homosexual, heterosexual, bisexual, transexual … Will this course benefit me?
Yes.  The principles in this course apply to everyone – no matter what your personal gender orientation is.
Will there be ongoing support after the course is completed?
Yes. You will have access to the audio recordings of this LIVE, original Tele Summit.  And of course, you are encouraged to choose your-next-most-inspiring-course from Ariole's integrative course offerings!
Which courses do you recommend are best for me to take next?
Any and all – whichever ignite your passion, curiosity, and appetite for self-discovery while learning! All of the courses offered by Ariole are ideal complements to each other. They are like succulent dishes on a vibrant smorgasbord of health and well-being. Together, they may ultimately create a Certification of Integrative Self Leadership ™.
Want to read More Testimonials?
Click here
Learn the simple steps of How To Meet Your Soul Mate Now! Shift yourself UP out of isolation, misery, dread, confusion, uncertainty, self-doubt, depression, boredom, 'smallness'. Experience "the incredible lightness of being" as you ride the waves of inspiration, joy and confidence as you discover How to Attract Your Ideal Match Now!