The Power of Anger
Harnessing Your 'Rocket Fuel' For Life!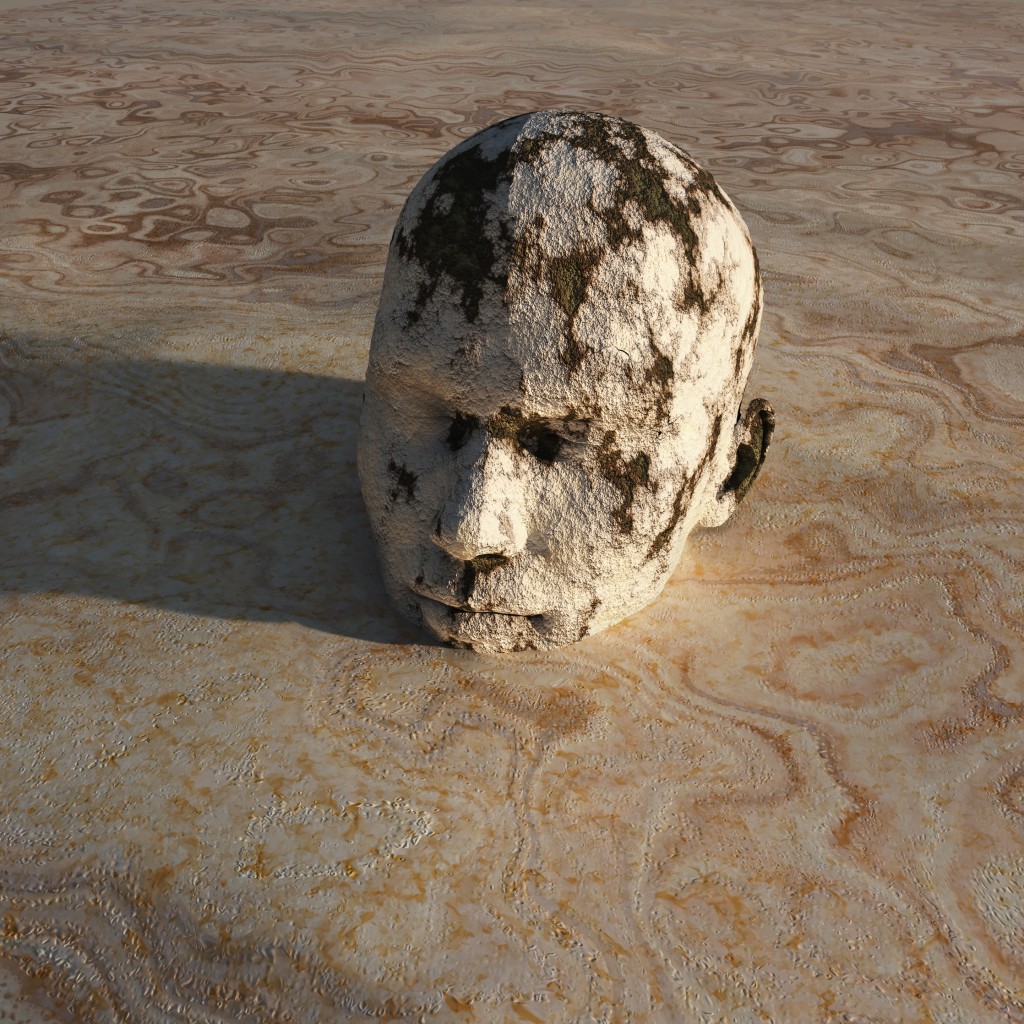 Where Do You Get Stuck?
Humanity is at a very 'young' stage in its relationship with anger.
For millennia we have modeled 2 options – implosion and explosion.  The result is war – self-destruction through addictions, negative self-talk, self-sabotage … and destruction of other through aggression, passive-aggression, rape, greed, power-hunger, pillaging of the Earth – that is, inner and outer violence.
There is a '3rd option' – Moving Anger Energy Constructively.
This is so easy to do once we know how.  And it builds relationships, confidence, and authenticity rather than destroying it.
It is the path of respect and of self-respect.
This is one of the things "I Wish We Were Taught In Kindergarten"™.  It is precisely what you will learn – and master – in this simple, concise 4-session course.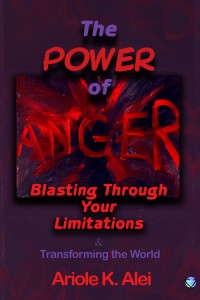 Based on the book The Power of Anger – Blasting Through Your Limitations and Transforming The World, in this masterful little course you will discover how to:
*  Clear yourself of anger without hurting anyone or anything
*  Increase your self-respect, pure power, and clarity
*  Get out of 'ruts', successfully complete 'old grieving', and pave the way for confidence in any moments when anger arises
Discover now
*  The '3 Purposes of Anger' – why anger arises
*  The '3 Ways to Move Anger Energy Constructively' – befriending it as your ally rather than your enemy
*  The '3 Ground Rules for Moving Anger Energy' – so that you always feel completely safe to liberate yourself via clearing it
From this day onward, shake yourself free of 
'Fear' of anger – yours or anyone else's …
'Imploding' of anger – hurting yourself …
'Exploding' of anger – destroying property, people, or planet – this is so challenging to repair …
Feeling 'depressed' …
This little course has the power to change your entire life!
Shake the stigma of anger now.  Tap in to its 'rocket fuel' – this potent energy that holds a key to your freedom, happiness, evolution, and ultimate well-being.
Liberate Yourself from 'Destructive' Anger!
When …
Anytime you choose! Simply Register, and begin! Explore this course in your own time, at your own pace! Receive rich support materials – Audio Recordings, 'Home Play' Inquires and Explorations, Quiz Questions …
How is this course unique?
The Power of Anger reveals to you a '3rd option'.  Rather than the predominantly modeled defaults of 'implosion or explosion', learn the incredibly simple steps to shift  how to relate to and clear anger energy without being destructive – to you or anyone or anything around you …
You may be blown away by how simple this is – and wonder why no one ever revealed this to you before …
In 4 simple sessions of 90-minutes each, you will discover all you need to know to transform the very foundation of your life and your relationships – including the most important one: your relationship with yourself 🙂
Unlike traditional 'anger management' courses, you do not need to 'confront' – or be particularly 'assertive' …  What you do learn to do is respect the pure power of anger energy and learn how to safely let it flow – for your own ultimate well-being and clarity.
This incredible little course is based on The Power of Anger – Blasting Through Your Limitations and Transforming The World.
"Ariole is flat out brilliant.  High energy, high integrity, high quality communication.  She is a powerful, visionary leader.  Ariole thinks well outside mainstream boxes and helps people tap into universal truths that grant access to richness, depth, and clarity that so many people seek."
Aaron Chubb "H.O.P.E. Retreats" Core Team, Tele Summit Participant, Saskatoon, Canada
Course Faculty
Once upon a time Ariole suppressed the anger she felt – so much so that for nearly 2 decades, she didn't even notice when she felt it.  A single expression of rage at a young age evoked such fear in her of the power of anger that she completely submerged it … Until the inner earthquake began to rumble, and she learned The Power of Anger.
One day, not unlike many others, she was in a Coaching call with a client and spontaneously 'downloaded' simple, powerful wisdom about how to move anger energy constructively. The very next day, she downloaded this identical wisdom – absolutely new to her – in response to another client.  'The light went on' as she recognized the universal value of what was being revealed to her.  The next day, she scribed the book 🙂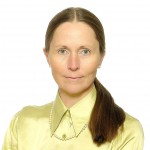 Ariole K. Alei has been recognized as a respected global visionary for over 20 years.  She is an executive life and leadership coach, author of eight books, speaker, facilitator, transformational process designer, tele summit leader, mentor, trance channel, dancer, choreographer, yogini, and meditator.  She has met personally with His Holiness the Dalai Lama and other world leaders to discuss her visions of "A New Model of Exemplary Global Leadership".  She has been passionately bringing out the best in others since she was a child.  Ariole has co-founded two corporate consulting practices – "bringing spirit into the concrete world" – and two non-profit societies.  Ariole generously shares pragmatic and profound 'routes' to deeper insight, peace and awakening.  She lives in the Rocky Mountains of Canada.
Co-Learning
The Power of Anger invites you into a unique opportunity for powerful, transformative discovery with your 'peer pioneers'.  In being explorers mapping this essential paradigm shift in how we relate to anger, we are together transcending humanity's current ceiling, airlifting ourselves well above reason and logic to "look down, from up" – acquiring a brand new 'bird's eye view'.  Liberation is truly possible.  It begins with shifts in how we perceive things.  As action follows thought (beliefs, ideas, patterns, attachments), from this new-found vantage we are beginning to recognize that we are not relegated to suffering or the perpetuation of it …  We begin to discover that we are light – that life is meant to be experienced from a state of love …  All this becomes possible … as we befriend the power of anger!
Discover a NEW VIEW
Befriend Your Anger!
"Ariole K. Alei offers a most comprehensive understanding of principles, setting a new tone of consciousness for a life more abundant.  Excellent."
John Randolph Price Best-selling Author, including Nothing Is Too Good To Be True, and Founder, The Quartus Foundation, Boerne, USA
What You Will Gain
In this unbelievably inspiring, compact little course you will
Step out of 'opposition to' anger – and thus end your battle with it
Discover how to be an ally with anger – recognizing it as 'pure power – rocket fuel'
Become completely response-able in relation to anger – yours or anyone's
Never be afraid of anger again
Participate in one of the greatest evolutionary leaps in history – transforming how you relate to anger, and thus contributing to peace rather than to war in any of its many forms
The Power of Anger offers you a refreshing new vantage of life.
You may have only dreamt this is possible …
Discover exquisite freedom as you, personally, are supported to
Understand the actual purposes of anger
Create safety and thus fearlessness in the presence of anger
'Disarm' anger
Tap in to the amazing 'rocket fuel' that has the pure power to blast you into greater clarity, alignment, and integrity – without damaging anything
The Power of Anger 4-Session Course is for
Everyone who experiences anger
Anyone who fears anger
Everyone who uses anger destructively – either turning it inward, or exploding it outward
People who yearn for healthier relationships – and less 'war'
"Someone much wiser than me once said, 'Success doesn't come to us, we go to it.'  Finding you, my life was forever transformed.  You were there waiting for me, but I had to come to you and take the chance in order to reap the rewards.  I thank my stars every day.  You truly are a gift from the gods."
Ruth Mason Mason Design Group, Executive Leadership Client, Vancouver, Canada
Experience Peace and Wholesome Self-Confidence
What is Included
4 90-minute Audio Sessions recorded during a Live International Tele Summit with Ariole K. Alei – now available Online for your learning-at-your-own-pace.  Each is full of insights and tools that will transform the foundation upon which your entire life is built – liberating you from the downward spiraling 'hell' of suffering, fear and struggle and lifting you into a vibrant new lightness of upward spiraling 'bliss'
4 Dynamic 'Home Play' Explorations – including 'Inquiries' and 'Experiential Practices' – to actively deepen your ownership and integration of this powerful course content
Access to Recordings of All 4 Live Sessions – so you can re-listen as often as you like to what resonates most deeply within you, and what intrigues you most powerfully
And more!
In 4 Sessions or less you will see, hear, and feel anger differently.  Never again will it be volatile or frightening.  Never again will you hurt yourself or anyone or anything with it.  Finally, you will be free …
"I want you to know the profound affect you have on my life.  I learn so much about who I'm not and who I really am in your presence.  And it's that presence I need to tell you about.  You live your life so clean and clear that the energy space that you radiate allows others to step into that cleanliness and clarity.  Thank you.  Deep peace to you."
Judith Walters "H.O.P.E. Retreat" Participant, Saskatoon, Canada
Course Curriculum
Session 1 – Recognizing Emotions as 'Enzymes that Digest Your Life Experience'
This session re-frames how we have been taught to perceive emotions – and particularly anger.  You will swiftly realize what anger actually is.
In this session you will:
Explore common attitudes towards anger
Recognize the '3 Ways to Express Anger'
Discover the pure power of 'Yielding'
Recognize the principle of 'Displacement Theory'
Un-mask the destructive effects of 'Codependence'
Learn how to recognize your own 'Upward / Downward Spirals'
Identify your 'Authentic Yeses and Noes' and reveal your 'Quasi Yeses'
Discover how to 'always ride an upward spiralling wave of energy'
Realize the true purpose of emotions
Session 2 – Befriending the Pure Power of Anger
In this session, we take the essential leap – from culturally conditioned default patterns of 'implosion or explosion' – to its healthy and effective '3rd option'.  You will discover the:
'3 Purposes of Anger'
'3 Ways to Move Anger Energy Constructively'
'3 Ground Rules for Moving Anger Energy'
Identify your anger 'Time Lags'
Explore where anger tends to appear in your 'Life Wheel'
Discover 'Where Anger Hides'
Session 3 – Liberating Yourself – Experiencing True Freedom
There are so many simple, basic concepts and tools that 'I Wish We Were Taught In Kindergarten'™.  In this Session you will:
Experience the '17 Levels of Consciousness'
Learn how to shift yourself UP emotionally – at will
Receive 'A New Anger Map'
Session 4 – Fully Owning Your Freedom
Grasping concepts 'in the head' is one thing … Embodying them is when shift happens.  In this Session you will:
Gain confidence in your new-found ability to move anger energy constructively
Review what you have learned – bridging any gaps – in comprehension and in practice
Wonder why you never learned this before …
"I've waited three years to thank you in person!  Your workshop removed many limitations that I put on myself. It changed my life!"
Jitka Holt "Dancing Into Ecstasy" Workshop Participant, Vancouver, Canada
This course offers you an opportunity to shift the very foundation upon which your primary experiences of life are based.  No longer struggle, suffering or fear, instead now real freedom and vibrant possibilities of hope.
"Ariole's clarity of vision dispels the fog that keeps us small and suffering."
Isabella Lazlo Founder, Beloved Mother, Nurturing Ourselves and Our Earth, Devon, UK
"The truth and power in her words will move your mountain if you let them."
Craig Shearer Founder, Solar Freedom International, Saskatchewan, Canada
Special course features
This Online Course is based on the book The Power of Anger – Blasting Through Your Limitations and Transforming The World
Be among your peer pioneers mapping the new way to relate to anger – without war in any form – with respect and peaceful, mutually strong outcomes
Become a tangible model for others to emulate while gaining immense benefits for yourself
Leave suffering and fear of anger behind forever
"After meeting Ariole about a year ago, my life has been touched, enhanced and enriched in numerous ways, most deeply in my self-awareness, but also through ripples into my close relationships and interactions with my patients as a naturopathic doctor. Ariole inspires an exceptional level of consciousness in her clients through the vast depth and breadth of her healing skills, and most importantly through her authentic embodiment of everything she teaches. She has helped me eradicate anxiety from my life, take my romantic relationship from great to extraordinary and solidify my self-confidence in all of who I am. A friend, a mentor, an inspiration and a guiding light on this journey, Ariole is one of my life's greatest blessings. "
Dr. Berrett ND, Workshop Participant and Executive Leadership Client, Calgary, Canada
When and where
Anytime you choose! Simply Register, and begin! Explore this course in your own time, at your own pace! Receive rich support materials – Audio Recordings, 'Home Play' Inquires and Explorations, Quiz Questions …
From the comfort of your own chosen environment!

Regular Tuition $99

Recommended Reading
Upcoming – Stay Tuned!
Certification in Integrative Self Leadership ™
The Power of Anger is a core course in Ariole's 'curriculum' of profoundly life-changing teachings.  Equally valuable as stand-alone 'a la carte' trainings, together they may become a Certification in Integrative Self Leadership ™.
How This Course Fits in Your Career Path …
No matter what you do for a 'living', you are impacting people every moment of every day by the state of your own consciousness – your awareness, your emotions, your vitality.  This course will assist you in taking a quantum leap in your ability to observe yourself and others with compassionate understanding.  You will gain simple and powerful tools to shift from debilitating cultural default patterns of 'imploding or exploding' anger – both of which affect rapid downward spiraling into even more intense fear, worry, confusion, overwhelm, dread, and other debilitating states.  Instead you will learn to 'move anger energy constructively' – airlifting yourself into upward spiraling states of calm, peace, clarity, self-respect, and generosity of who you are in the world.
As you receive and apply the essential insights, concepts and tools presented in this course, you will experience a deepening of your confidence in your ability to constructively relate to anger.  As you do, the very foundations of everything in your life will shift.
The Power of Anger supports you to be profoundly more effective, fearless, peaceful, non-reactive, constructively responsive, clear and empowered – in everything you do and are.
FAQ …
I am a wellness teacher / healthcare provider / healing practitioner.  How will this course benefit my practice?
Everyone experiences anger.  Some of us have developed patterns of 'exploding' it – sometimes 'getting off on' the adrenaline rush and the 'power stolen' from those we have blasted.  Others of us – 'peace lovers' – have leaned to the other end of the spectrum, 'absorbing' anger to be sure we don't explode it. Neither of these options 'work'.  As you learn how to move anger energy constructively you a) won't be afraid of, or attempt to shut down, other people's expressions of anger, b) won't escalate anger by stoking it with your own, or c) mask your anger in attempts to 'hide' it.  Instead you will be one of the 'pioneer people' who model healthy relationship with anger. You will demonstrate the value of 'befriending anger energy – your pure powerful rocket fuel'.  All of this will translate into you experiencing more joy, ease, confidence, calm and peace.  You will be able to apply any of the concepts you learn in this course directly in assisting your clients.  Please note that to actually teach the contents in this course, a Certification would be required.  If this inspires you, please inquire for details.
Can I experience a sample of this course?
Yes.  Both a 7-minute 'Video Taster' PLUS a full 90-minute 'Session One Taster' are available to you preceding your Registration in this Online Course.
How long will it take me to complete this course?
The course itself is 4 90-minute Sessions.  Each session includes an 'Inquiry' plus a 'Practice' for you to explore outside of session times.  Each of these will inspire you to commit approximately ½ hour of reflection / experiential exploration.
If I or my clients (if I am a health and healing practitioner) experience mood swings, depression, confusion, paranoia, anxiety, fear of the future, overwhelm, addictions, paralysis … how will this course help me?
"Depression is anger turned inward."  You cannot suppress one emotion – without suppressing them all.  This means that if you are 'swallowing' anger – yours or anyone else's – you are intrinsically muting your joy.  This is true for every human – you, and your clients.  Sharing the amazingly simple, revelatory concepts and practical, applicable tools in this little course will leverage you and your clients to heights of freedom and 'clean' power like you / they may never have experienced before.
Yes, it truly is this simple.  The tools and processes that Ariole shares in this 'little' course will give you specific ways to lead yourself swiftly and consistently out of 'downward spirals' into upwardly soaring, deeply integrated, inspiring states of freedom and well-being.
How will I be able to use this information in my business or with others in my personal circles of contact?
Students and clients are consistently wowed by the value, depth, and universal applicability of what Ariole shares.  This wisdom will directly transform your personal outlook, uplift you to greater inspiration, hope, and motivation, and entice you to evoke this brilliance in others.  Some of this wisdom you will find yourself naturally modeling as you integrate it.  This is always the richest way to teach!  Other wisdom you may consciously choose to share with clients, colleagues, family, and friends with an intention of supporting their upliftment into optimal well-being.  Please note that to actually teach the contents in this course, a Certification would be required.  If this inspires you, please inquire for details.
Will there be ongoing support after the course is completed?
Yes.  You will have access to the audio recordings of this LIVE, original Tele Summit.  And of course, you are encouraged to choose your-next-most-inspiring-course from Ariole's integrative course offerings!
Which courses do you recommend are best for me to take next?
Any and all – whichever ignite your passion, curiosity, and appetite for self-discovery while learning!  All of the courses offered by Ariole are ideal complements to each other.  They are like succulent dishes on a vibrant smorgasbord of health and well-being. Together, they may ultimately create a Certification of Integrative Self Leadership ™.
Want to read More Testimonials?
Click here 🙂
Learn how to tap the pure power of 'rocket fuel' every time you experience anger!  Discover what its true purpose is. Actively engage it to experience optimal clarity and integrity.  Never again be afraid of it.  Befriend it as your ally!
Experience "the incredible lightness of being" NOW!

Regular Tuition $99