Click here for a more expansive Artist Bio 🙂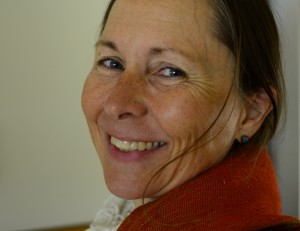 Born in Vancouver, Canada, Ariole Kesari Alei began dancing at the age of seven.  A graduate of the Royal Winnipeg Ballet Professional Division, The Banff Centre School of Fine Arts, and Jacob's Pillow Dance Festival, Ariole toured internationally with the Anna Wyman Dance Theatre, Judith Marcuse Dance Company, and as a freelance artist in Toronto and Vancouver.
In August 1988 her performing career was halted when she was struck from her bicycle, fracturing her knee and hand.  Waking up to her strong inner guidance, she completely healed and, nine months later, made her comeback stronger than ever before in her premiere season as a solo performer ("there's a camel on my back" solo tour, 1989).
Following her initial solo tour, she followed a deep inner calling and made herself available to other learning and contributions in the world 'at-large'.  She participated as a citizen in the United Nations Earth Summit conference in Rio de Janeiro in 1992; co-founded a non-profit society reconnecting people with their innate capacity to creatively vision desirable positive futures; convened and facilitated several international conferences in London, England; met personally with His Holiness the Dalai Lama to discuss her visions of global transformation and peace – "A New Model of Exemplary Global Leadership"; created and facilitated numerous workshops and retreats in England and Wales; co-founded two corporate consulting practices – "bringing spirit into the concrete world"; published six + books and has led international tele-courses based on them; speaks on soulful topics of self-mastery and optimal achievement; coaches executives in 'life and leadership excellence'; occasionally teaches Meditation and Yoga; mentors individuals and organizations in bringing out the best in themselves – clearly identifying their highest dreams and aspirations and living them …
In June 2012 Ariole again answered the inner call to dance …  Reconstructing 14 of the solos created on her by choreographers including herself, Ariole has again defied 'reality'.  At the age of fifty-one she is "dancing stronger than ever before".  Like a fine wine or cheese – or the aroma of a lily – the maturity of her artistry is deepening its richness.
* Ariole K. Alei was born, trained, and initially toured as Sharon Elise Wehner.  Her name changed – quite by her own surprise! – in 2005 when she became a published author.