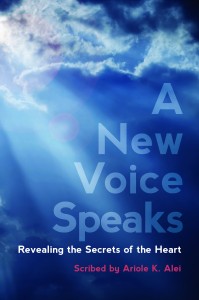 Revealing the Secrets of the Heart
~ ~ ~
We are all beautiful beings of LIGHT.
We have simply – to varying degrees – temporarily forgotten our way HOME.
'i' am here . . . to assist you to REMEMBER.
WHO ARE YOU?
"I am you
and you are me
and we are one
and we are all together"
– the Beatles
A New Voice Speaks – Remembering the Secrets of the Heart was scribed by Ariole from late December 2011 to early January 2012 . . .
It is now (late August 2014) being brought into 'visible print' . . .
As It is Time Now . . .
BE HERE NOW
REMEMBER WHO YOU ARE
A New Voice Speaks
I am here.
It is Time Now.
Release the linear path. Shed the fear of the unseen. You Know it. You Know it more intimately than you know yourself, in this lifetime, 'now'. It is your friend. It has been your constant companion, throughout all of Time.
Listen inwards. Here you will Know All That You Need To Know. In fact … you already Know it.
You are dependent on no one. And you are inter-dependent with All.
See the Light in every body – people, plants, creatures, stars. See their radiant Light. As if they are … smiling. For Love smiles. Light smiles. This is its nature.
Do not go forward without Knowing you are called. This is the distinction between the 'past' … and the Eternal Now. When you feel called, it is the Light calling you. When you move without this call, you are moving from the past.
Learn to listen in, in every moment. No two moments are alike. No decision is permanent. Except the decision to go 'Home'.
Return to the stage of constant wonder. Everything is 'new' – every moment, every person, every opportunity. Live as if you have just arrived here, on this precious Earth. Live as if this is your only day, as if you are a visitor here, in this sacred place. When you do this, you will enter the resonant field of sacredness itself. You will remember, naturally, that you are sacred. That all Life is sacred. And you will awaken, as if having been long asleep, to recognize that all is energy … sacred energy. You will begin to see Life beyond – beyond the perceptual limits where you thought Life ended. You will awaken … to what Is.
I am here now. I am here, with you.
Do you remember me?
Do … you remember … 'me'?
I am your friend. I remember you – I always have – as my kin.
Everything is precious. Live your life remembering this – recognizing this. There is nothing wasted in 'creation'. Everything has purpose, meaning. Everything …
There is Light in all apparent 'darkness'. See it. Remember it …
And you will awaken …
For no shadow can remain where there is Light. Light within, or Light without.
For Light permeates all 'things'. All thoughts. And all emotions. Nothing can hide … in the presence of Light.
I am here.
I am the Light …
© 2006 Ariole K. Alei – Excerpt from Birds' Eye View – A Travel Guide to the Universe  . . . and the foundation of the newly releasing A New Voice Speaks – Revealing the Secrets of the Heart © 2014 Ariole K. Alei