Our pure anger energy has the power to blast us out of perpetual suffering and into a new realm of what it means to be human.
Our anger – just like a rocket being propelled out of the earth's atmosphere into 'space' and ultimately into the magnetic field of another planet or the moon – is the power to propel us there.
Without access to our anger, we are all but doomed.
For no other human or non-human energy – beyond the purity of LOVE itself, which, for most people, is far more challenging to access than is their pure ANGER which, when carefully directed, DOES align us into our true and pure state of heavenly LOVE – which has the power to propel us so.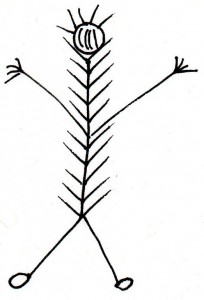 As long as we are out of touch with our anger – through fear of it, or just plain unawareness and lack of practice – we are tolerating atrocities all around us moment to moment, day by day.
Our anger is our 'backbone' – the means via which we speak our truth when it is being violated.
____________
Listen to this post as a 'podcast'!  Healing Ourselves – Healing Our Planet – Part One recorded using the omni-dimensional 'Star Microphone' by Wehnersound.
____________
* This post is #62 in a series of in the syndicated excerpts from The Power of Anger – Blasting Through Your Limitations and Transforming The World by Ariole K. Alei. Order the book – or instantly download a copy – here. Or listen to the 4-Part Audio Course.
* Image with gratitude to The Power of Anger.