From 3-Time Olympian Chandra Crawford and
3-Time Comeback Solo Performer Ariole K. Alei
What's Next?
Transitioning with Joy and Ease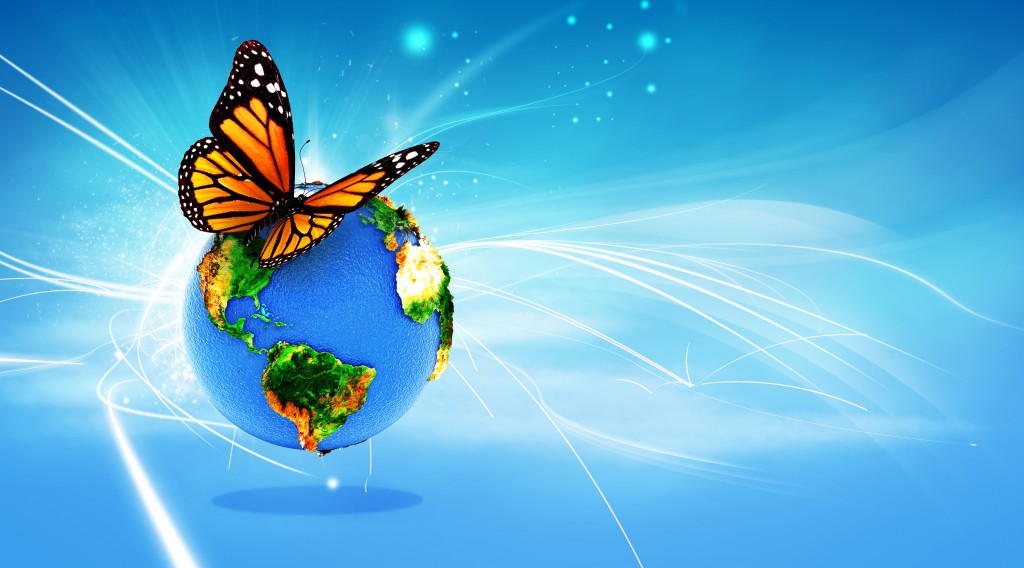 Wouldn't it be great to be able to answer that question – for yourself and others – with clarity and confidence?
Take this course with a master guide and your fellow athletes to learn the skills of successful transitions in life and identity.
Who is This Course For?
Athletes of all levels and stages.  It's never too early or too late to learn some extremely useful and specific life skills!
Whether you:
Are ready to move on,
Have been retired for a while and are jones-ing for more meaning and success in your life, or
Are still competing and are curious about how to plan for a transition down the road.
What will you learn?
The Core Anatomy of Change and Identity
Optimally Effective Processing: Celebrating and Grieving 'Who've You've Been'
Navigating your Life Energy
Clarifying the New You – 'Who You Are Becoming'
Discovering how to make Even More Powerful, Clear Choices than ever before
Focusing With Intention on Your New Vision And Passion
When?
Dates TBA
Class length: 90 minutes
Duration: 9 weeks
How?
Conference line.  Call in from anywhere!  Support materials via email and optional group meet-ups.
Investment: $300 + GST *Special Introductory Offer
How to Ensure You are One of Only 12 Participants: Click Here!

Your Expert Guide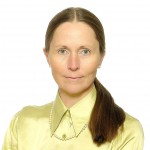 Ariole is an executive life and leadership coach, speaker, teacher, yogini, meditator, and global visionary who has met personally with His Holiness the Dalai Lama and other world leaders to discuss her visions of "A New Model of Exemplary Global Leadership".
Ariole is also a high-level performer.  She trained with the Professional Division of the Royal Winnipeg Ballet, and continues to tour internationally to sold-out houses and "must see" reviews.  She has celebrated 3 'miraculous' comebacks to the stage – following a fractured knee and hand and its complete healing, plus 2 'temporary retirements' of 14- and 9-years – the most recent at the age of 52.  She is an author of 8 books, numerous courses, retreats, workshops and seminars.
One Of Your Classmates
30-year old Chandra Crawford is a music-loving mountain girl from Canmore, Alberta and 3-time Olympian.  She feels excited and intimidated about her eventual transition out of competitive sport.  Before that day comes she's decided to learn the skills of a good transition, which are as learnable as the abc's or the ski strides she's been practicing relentlessly for 14 years as a full-time athlete on the Canadian National Ski team.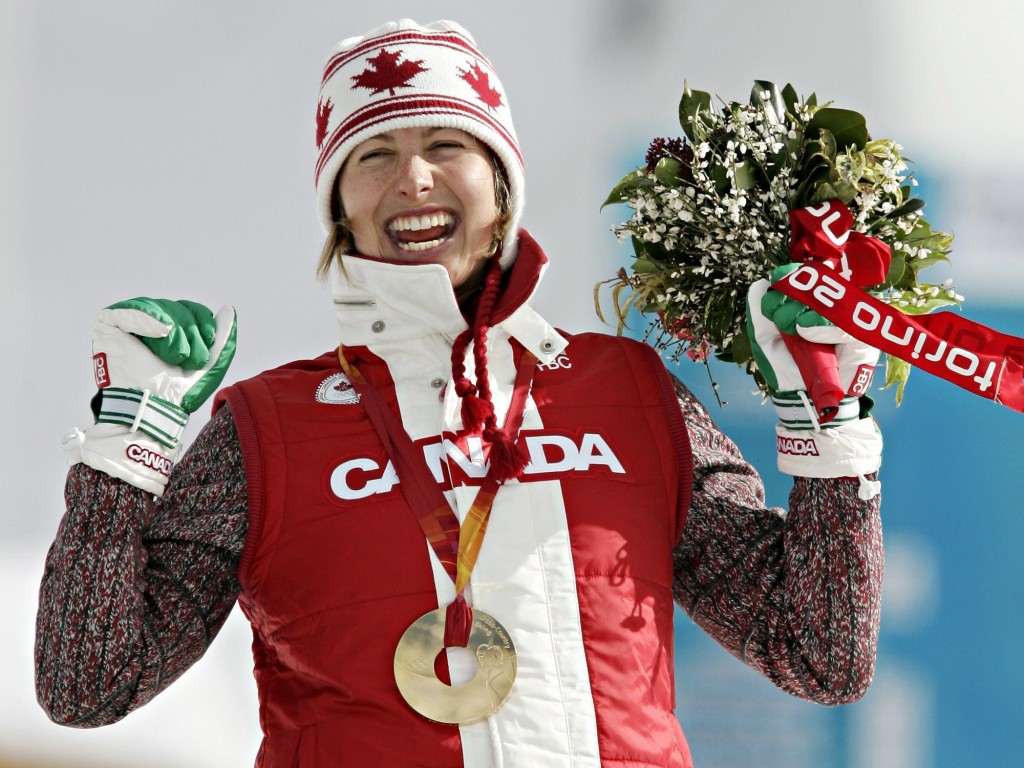 From Chandra:
"The far-reaching value of navigating change well appeals to me most about this course.  How do we athletes create a life as gripping and rewarding as our sport careers?  I don't know, but I am looking forward to answering the "What's Next?" question with confidence and clarity by learning the process with an incredible mentor like Ariole and my fellow athletes.  Let's do it!"
"Ariole's clarity of vision dispels the fog that keeps us small and suffering."
Isabella Lazlo Founder, Beloved Mother, Nurturing Ourselves and Our Earth
Course Curriculum
Session 1 – Creating Context – What is Changing? – Your Deep Investment of Yourself – Focus / Energy / Identity
In this session we will create a context of what 'transition' is.  No matter what you are transitioning from – the end of a passionate career, relationship, home, whatever it might be – you are about to shift your deep investment of energy and focus to something 'new'. What you are essentially in the midst of is an 'update of your Identity' – your perception of yourself.
In this session you will:
Re-frame your Self Value beyond the Identity of your former life focus
Celebrate your victories, stories, growth and discoveries through your former Identity
Discover the '5 Stages of Grieving' and be supported to fully enter the present – the 'now'
Begin to identify what needs were fulfilled and how else you might meet them now
Session 2 – Digesting / Grieving / Shifting Gears
In this session we will deeply attend to the 'letting go' that is key to opening to the new.  
In this session you will:
Recognize how important it is to fully Digest your life experiences
Discover The Power of Anger and befriend it, recognizing it as the 4th step in Grieving.  It is your 'rocket fuel' – a clean energy equipped to propel you directly to the next strata of your clarity 🙂
Recognize that change is 'just different'.  In becoming non-judgmental and non-reactive – essentially neutral – you will harness amazing energy, opening yourself to greater leverage and propulsion in your 'new Vision / Passion'
Session 3 – Navigating Life Energy – "Clarity Leads to Power"
There are simple contextual concepts and practical tools that 'I Wish Were Taught In Kindergarten' ™.  Navigating ourselves easily and elegantly up the spectrum of emotions is one of them.
In this session you will:
Experience the '17 Levels of Consciousness'
Recognize your former 'Base Camps' – and identify where you want to establish Base Camps
Learn how to use the simple and life-transforming '17 Levels' to re-position yourself in better-feeling, more vibrantly energized states at will – without drugs or any outside agents
Tap into fresh new energy, clarity, and vitality, experiencing Freedom in a brand new way 🙂
Session 4 – Your New Identity – Ego's Purpose
"Know thyself" is what this turning point in your life is all about.  In this session, you will 'meet' several new conceptual models that will reflect to you empowering awareness about yourself.
In this session you will:
Discover the True Purpose of your Ego – and appreciate it more respectfully than you may ever have before 🙂
Recognize how the '4 Levels' have been met in your life thus far
Discover that 'Who You Are Becoming' is far more important than 'What You Are Doing'
Begin a 'Skills and Attributes Inventory', bringing to conscious awareness the amazing depth and breadth of richness you have become as a result of what you have been investing your life passion in
Begin recognizing and appreciating the multiple new ways you can contribute the immense Value of Who You Are in service to others, in ways that are equally or even more joyful for you
Session 5 – How to Make Powerful, Clear Choices
This is your opportunity to clear out any residual 'second guessing / self-doubt' that may be lingering in you.  'Co-dependence' is rife in our society – yet it can be easy to detect, and to extricate yourself from – once you know how to recognize it.
In this session you will:
Recognize the 'Quasi Yeses' you have lived – sometimes completely naively
Shift to 'Authentic Yeses' and 'Clear Noes' – thus sealing any 'Energy Leaks' you may have
Learn how to recognize 'Upward and Downward Spirals' – and use their wisdom to guide you in making powerful, confident choices
Begin noticing how all of the concepts and tools you are learning in this 'course' are inter-connected
Session 6 – Your New Vision / Passion
Even though you have been incredibly deeply invested in what you are transitioning from, there is a 'new life' waiting for you – even richer than the past.  This can be challenging to be open to when we're in the midst of Grieving and perhaps 'resting' from the intensity we're transitioning from.  Yet it is true 🙂
In this session you will:
Meet your '4 Archetypes' – recognizing how much you live in the 'Vertical and Horizontal Axes'
Discover how balanced and harmonious (or not!) your own Archetypes are – and begin the magical process of accelerating their co-operative co-creation on your behalf
Recognize how the '17 Levels' overlay with the '4 Archetypes' – identifying  any over- or under-developed patterns you are ready to refine
Leverage your fresh energy into your future 🙂
Session 7 – The Power of Your Mind
It is amazing – even given the accomplishments you've achieved so far – how little of your true potential you may be tapping.  In this session you will 'Seal Energy Leaks' and discover how to tap your 'Deeper Wisdom' to 'pull' you much more effortlessly to your Dreams, Passions, deep Soul Desires and their fulfillment.
In this session you will:
'Navigate the Shift' with greater ease, joy, grace, and mastery
Become even more consistent with recognizing your 'Authentic Yeses'
Learn how to 'Fly Fish'!
Meet one of the most powerful questions you will ever ask yourself – 'How Do I Want to Feel Afterwards?'
Recognize where you currently 'are' in the '7 Frames'
Session 8 – Navigating the Shift
This really is the essence of 'transitioning' – Celebrating what 'has been', Grieving any sense of 'loss', Clarifying 'what's next', Focusing yourself towards it with confidence and love, and Navigating All of Who You Are to its Joyous Fulfillment 🙂
In this session you will:
Clarify even more precisely your 'New Vision / Passion'
Discover the '12 Mind Powers' as an incredible 'map' to guide you
Deepen your respect of yourself
Session 9 – Deepening Your Discoveries
Integration of concepts and embodiment of riches is what paves the way for joyous 'change'.  In this session we will ensure that you fully 'own' what you have received in this 'course' – applying what is most relevant to you in the most sleek, energy-efficient, joyously effective ways.
In this session you will:
Realize what you have gained – how you have grown – in the past 8 'weeks'!
Take stock of your current Clarity
Identify 'best concepts and tools' for you to continue exploring beyond this session
Establish connections with Resources and Networks that will buoy you into the successes of your next phase of 'LIFE'!
Celebrate Who You Are and Who You Are Becoming 🙂
"Ariole K. Alei delivers.  She provides tools, scripts and exercises to get awesome results."
Michael Losier Best-selling Author, Law of Attraction
Bonus
In registering for this course you will receive a 20% Discount on all future LIVE courses with Ariole … Valid until April 22, 2014 🙂
"The truth and power in her words will move your mountain if you let them."
Craig Shearer Founder, Solar Freedom International
'Preparation' Courses That May Appeal To You 🙂
If you are 'chomping at the bit' – keen and eager to be pro-active about the next phase of your life – or you are interested in this course and are not an Olympian! * – these courses may feed you deeply!
* Please note that our anticipation is that we will offer this course AGAIN to anyone who wishes a Joyous, Ease-y transition in their greatest asset – their life … If this includes you, keep watching this page!
What's Next? – Transitioning with Joy and Ease offers you an opportunity to shift the very foundation upon which your primary experiences of life are based.  No longer struggle, suffering or fear, instead know now the real freedom and vibrant possibilities of hope and fulfillment of the next expansion of your true potential.
"Ariole, you are an angel in my life …..thank you thank you thank you for all the beauty and wisdom that you are. I cannot tell you how grateful I am. You have so deeply impacted my life. Endless love to you ….."
Dr. Sarah Berret BSc, ND, 'Ally Relationships' Retreat Participant
Recommended Reading
"What is more important than healing the separation between our real self, the spirit, and the illusory self, the ego?  Can the ego be transformed from antagonist to our spirit into part of it?  Read this highly original book and find out."
Constance Kellough Founder and Eckhart Tolle's Publisher, Namasté Publishing, Author of The Leap – Are You Ready to Live a New Reality? – Endorsement of The Ego and The Soul
With expert guidance you will
Discover with ease and grace what the world is waiting for! You – to share your 'next' gifts – the integration of all that you've learned and become so far.
Celebrate and Grieve what has been so precious and promising to you so far
Clearly identify Who You Can Be Now
Identify Sources and Connections to simply, easily and joyously begin 'the next phase of your life'
Solidify your confidence in yourself
Reap the full harvest of the seeds you sow throughout your life
Recognize the incredible richness of who you are – on or off the podium
Embrace the opportunities which life is presenting to you NOW
Want to read More Testimonials?
Click here 🙂
"Thank you for bringing me into your wonderful world – you are so unlike anyone I have ever met…  Pure presence and I feel wide-eyed like a kid seeing magic.  Thank you. Big brave hugs – it is truly awesome how much better you make the world."
Chandra Crawford Canadian Nordic Skiing Olympic Gold Medalist, Executive Leadership Client
"Someone much wiser than me once said, 'Success doesn't come to us, we go to it.' Finding you, my life was forever transformed. You were there waiting for me, but I had to come to you and take the chance in order to reap the rewards. I thank my stars every day."
Ruth Mason Mason Design Group, Executive Leadership Client
* Thank you to Geoff Hill, Keyboardist of Deep Dark Woods, for his amazing willingness to film Chandra and Ariole!