Anger is always the soul calling us.
Either it is identifying to us – through our experience of pain and betrayal – where a boundary needs to be created to repair and thus to preserve our integrity.
Or it is identifying to us pro-actively – through evoking our anger or even our rage prior to a potential boundary breaching event – that a boundary we have in place is non-negotiable.
Or – our anger, one of our most valuable inner 'messengers' – it is purely our soul calling us to grow.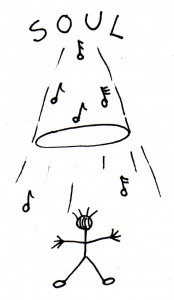 When we begin to recognize that this is what anger is, we can be much swifter, more cooperative, and far more willing to respond to it appropriately.
We can repair a boundary, erect a boundary, fortify a boundary, or simply grow.
The emotions are one of the most direct, key ways that our higher consciousness speaks to us.  They are not bad – or paradoxically – good.
They are just like a telephone – a means for our soul to communicate with us.
As we recognize that this is what they are, we can de-stigmatize them.  And we can get on with heeding them purely – which is why they exist.
Our emotions are meant to be our beacons – our guiding lights.  As long as we are confused about their purpose – and their meaning – we are drifting aimlessly in the dark, banging up against each other and against this precious planet as we do so.
If 'God' spoke to you … would you respond?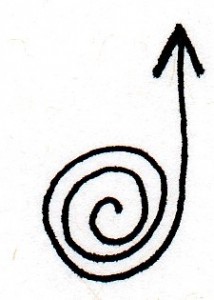 ____________
Anger is always
our soul calling us
to grow.
____________
Listen to this post as a 'podcast'! The Soul's Calling recorded using the omni-dimensional 'Star Microphone' by Wehnersound.
____________
* This post is #61 in a series of in the syndicated excerpts from The Power of Anger – Blasting Through Your Limitations and Transforming The World by Ariole K. Alei. Order the book – or instantly download a copy – here. Or listen to the 4-Part Audio Course.
* Image with gratitude to The Power of Anger.