What becomes possible … when you combine
Eckhart Tolle 'The Power of Now' +
Amit Goswami 'The Quantum Activist' +
Barbara Marx Hubbard 'The Futurist' ?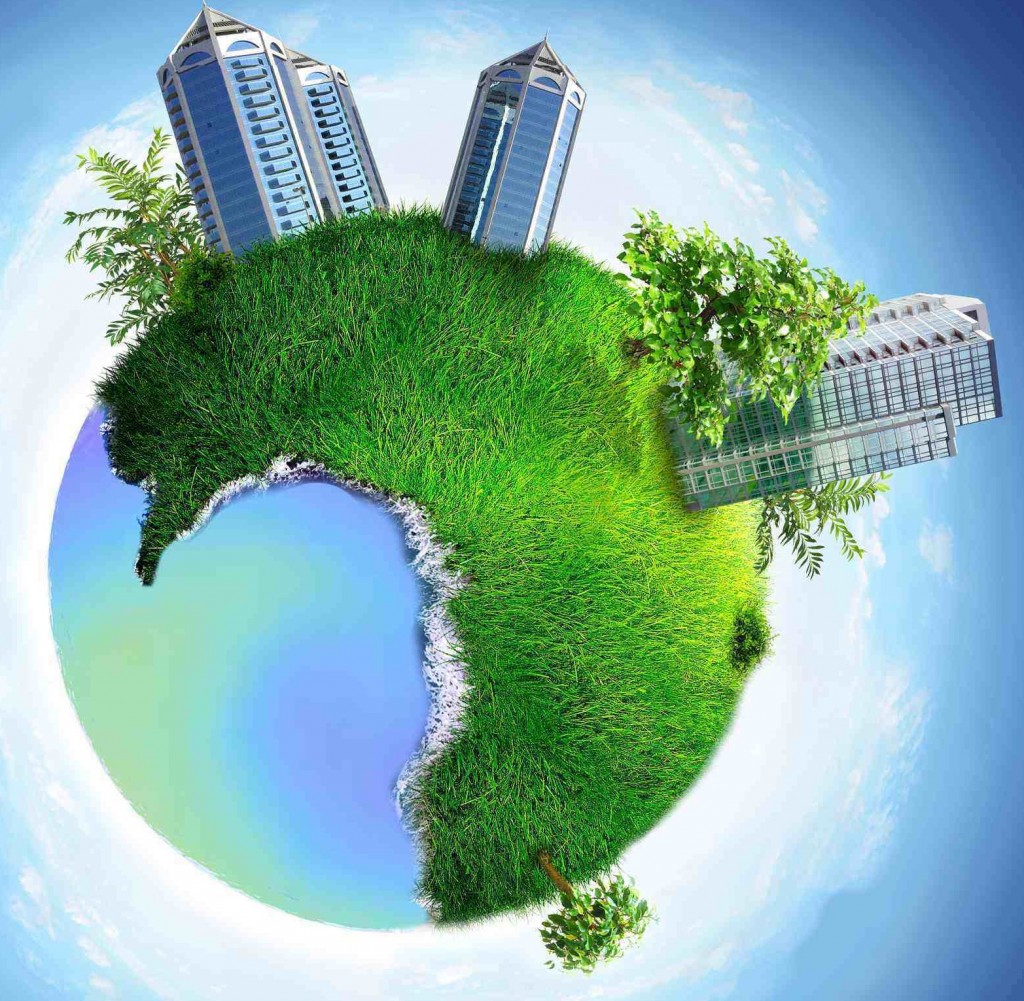 Be The Wave of Change
7-Session Online Course

What's the Buzz?  Tell Me What's A-Happening!
Do you have a sense that something significant is taking place in the world?  Are you ready to experience a quantum shift?
The Pace of Change is Accelerating on Massive Scales
We're experiencing a phenomenal acceleration of change in technology, economy, ecology, and more – and it's quickening in every part of the world.  It seems no one is immune to it.  And there are no signs of it abating.
Rather than digging our heads in the sand, hoping it will go away – how do we adapt to change more effectively?  And how do we co-creatively map our future with it, influencing its course in constructive ways?
"Thank you for continuing to answer the call and guiding us through the thinning of this veil. These are vital times."
Satya Grove Teacher, "H.O.P.E. Retreat" Core Team, Vancouver, Canada
Be The Wave of Change is designed for individuals who sense a glimmer of hope deep within themselves – a sense that 'suffering' may be an option: it's not a necessity.  Just like 'stress', suffering and struggle are a result of how we respond to stimuli; they aren't the effect of the stimuli themselves.
How do we affect this monumental shift – from suffering to ease and co-creative empowerment – a paradigm shift so enormous it's like turning a massive ship 180 degrees while it's still tethered in 'the bay'?  How do we experience – and thus demonstrate – that suffering, fear, paralysis, overwhelm, struggle, anxiety, depression, and dread in the presence of change are not our only choice?  How do we feel more 'in control' – even as global and personal change are accelerating so incredibly fast?
For human civilization to 'lift', we need to lighten the load.  Be The Wave of Change joyously reveals how to do this – how to participate wholeheartedly in the most exciting advancement in human evolution.
The Ego and The Soul – The Book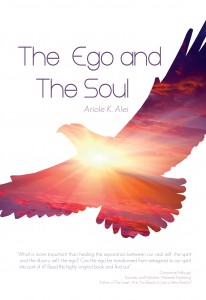 This pivotal course is based upon core principles revealed in the newly released book The Ego and The Soul – Living and Leading From The Inside Out – A Map for Humanity's Ultimate Thrival – endorsed by Eckhart Tolle's publisher, Constance Kellough (see quote below).  Through participating in this evolutionary course you will gain tremendous confidence in your own active ability to contribute substantially to this shift …
"Never underestimate the power of what one person can do to effect change.  Indeed, it's the only thing that ever has."  – Margaret Mead
In this 7-Week Online Course based on a Live International Tele Summit, you will meet fascinating people who – like you – are feeling the effects of change and who want to experience hope rather than overwhelm, fear, dread, or despair.  Together in a dynamic community engaging in deep exploration and collective discovery, you will learn how to ride the waves of change with grace, creativity, enthusiasm,  and joy!
You will be among 'peer pioneers' who are prototyping more effective routes to embracing the quantum transformations we are now in the midst of – on personal and planetary scales.
Replace worry, confusion, dread and fear with
Confidence, Ease, Empowerment and Hope
Be The Wave of Change

"What is more important than healing the separation between our real self, the spirit, and the illusory self, the ego?  Can the ego be transformed from antagonist to our spirit into part of it?  Read this highly original book and find out."

Constance Kellough Founder and Publisher, Namasté Publishing, Author of The Leap – Are You Ready to Live a New Reality?, Vancouver, Canada
More Than a 'Wow' or a 'Pop'
Understanding concepts in our 'head' is one thing; living them – embodying their merit, experiencing firsthand their value, and reaping their enormous rewards – is another.  "Wisdom becomes knowledge when it is personal experience."  (Yogi Bhajan)
Unlike courses that 'wow' you, Be The Wave of Change will 'follow' you.  It will continuously integrate its wisdom within you, making it easier and easier to master its principles, even after its last day.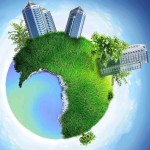 Be The Wave of Change is rich and full of profound and stimulating new ideas – and yet it is not academic.  It is passionate in its plea to engage you in constructive new ways – and yet it is not preaching.  It is for intelligent people who care.  We are all this – beneath our cloaks of suffering, cynicism, and despair.
Be The Wave of Change is designed to deeply embed its evolutionary principles into your consciousness, reminding you of what is latent within you, and me, and humanity, as our utmost potentiality.  The result of participating in this dynamic and intriguing course is that 'truth' begins to sprout within your own direct life experiences.  Its irrefutable 'evidence' will empower your clarity as you soar high above fear and confusion as they are shed.
Yes, you will need to foster this precious new garden you gain throughout this course.  This garden is your 'life'.  And you will be wholeheartedly supported in this.  Participating in this global community that is Be The Wave of Change is so much deeper and richer than the 'hype then crash' that you may have experienced in seminars, workshops, and tele summits before.
"I've waited three years to thank you in person!  Your course removed many limitations that I put on myself.  It changed my life!"
Jitka Holt "Dancing Into Ecstasy" Participant, Vancouver, Canada

How is this course unique?
Be The Wave of Change is like a seed you plant beneath the surface of the soil.  Magically, mysteriously, flowers begin to blossom – and these flowers are you!
During this 7-session course of discovery, you will personally identify the 'polar shift' that all of our Egos are on the threshold of making: from their outdated 'commission one' illusory perception of being separate from 'Soul' (that is, the root of duality, which is suffering, which is hell) to their current re-purposing as 'commission two' (that is, their very real reintegration as co-pilot with Soul, which is unity, which is peace, which is 'heaven').
This foundational course is based on Part 1 – Revealing the Shift in the recently released book The Ego and The Soul – Living and Leading From The Inside Out – A Map for Humanity's Ultimate Thrival.
"Ariole is flat out brilliant.  High energy, high integrity, high quality communication.  She is a powerful, visionary leader.  Ariole thinks well outside mainstream boxes and helps people tap into universal truths that grant access to richness, depth, and clarity that so many people seek."
Aaron Chubb "H.O.P.E. Retreats" Core Team, Tele Summit Participant, Saskatoon, Canada
Course Faculty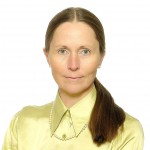 Ariole K. Alei has been recognized as a respected global visionary for over 20 years.  She is an executive life and leadership coach, author of eight books, speaker, facilitator, transformational process designer, tele summit leader, mentor, trance channel, dancer, choreographer, yogini, and meditator.  She has met personally with His Holiness the Dalai Lama and other world leaders to discuss her visions of "A New Model of Exemplary Global Leadership".  She has been passionately bringing out the best in others since she was a child.  Ariole has co-founded two corporate consulting practices – "bringing spirit into the concrete world" – and two non-profit societies.  Ariole generously shares pragmatic and profound 'routes' to deeper insight, peace and awakening.  She lives in the Rocky Mountains of Canada.
Co-Learning
Be The Wave of Change invites you into a unique opportunity for powerful, transformative discovery with Ariole and your 'peer pioneers'.  In being explorers mapping this essential paradigm shift of Ego, we are together transcending humanity's current ceiling, airlifting ourselves well above reason and logic to "look down, from up" – acquiring our own 'bird's eye view'.  From this new-found vantage, we are beginning to emanate our light from a higher octave of inclusion than we, as humans, may ever have known before.
Airlift YOUR Ego to a
Bird's Eye View

"Ariole K. Alei offers a most comprehensive understanding of principles, setting a new tone of consciousness for a life more abundant.  Excellent."
John Randolph Price Best-selling Author, including Nothing Is Too Good To Be True, and Founder, The Quartus Foundation, Boerne, USA
What You Will Gain
In this highly inspiring, compact course you will
Understand why change is so often experienced as overwhelming
Upgrade your own Ego so that it constructively responds to change
Realize why this re-integration of Ego into Soul is the most important advancement in humanity's evolution ever
Tap in to the essence of your own true potential – live from your core purpose, passion, and power
Experience unity consciousness
Understand the basis of duality
Grasp the simple quantum physics principles that explain how this quantum shift is possible and is happening now
Integrate into your body the deepest truths of what you know
Experience life from an expansive new reality
Participate in the greatest evolutionary leap in history – naturally becoming a leader in this 'polar shift'
Be The Wave of Change offers you a refreshing new vantage of life – yours and humanity's.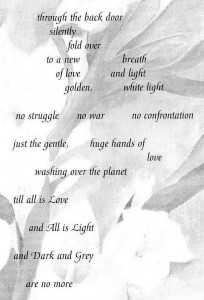 You may have only dreamt this is possible …
Discover exquisite freedom as you, personally, are supported to
Face the dynamic reality of 'what is'
Lift yourself to a higher vantage from which you respond holistically
Generate inspiring responses that catalyze your whole-hearted engagement
Map a route to peace and deep fulfillment – in your own and other people's lives
Be The Wave of Change 7-Week Tele Summit is for
Everyone who is feeling the effects of change
People who wish to be pro-active rather than re-active
Anyone who is concerned about the 'state of the world'
Everyone who senses that "We are the ones we've been waiting for"  (Hopi Prophecy)
Everyone who recognizes that "We can't solve problems by using the same kind of thinking we used when we created them"  (Albert Einstein)
People who are intrigued by ancient wisdom schools, quantum physics, the field of pure potentiality, the 'great mystery', and the unified truth connecting all religions and spiritual paths
People who thirst for a deeper meaning in life
Activists who want to see real change in their lifetimes
People who are tired of egos running the show
Everyone who feels ready for the quantum shift
Anyone who wishes to joyously ride the waves of change – and assist others, too, to soar
"Someone much wiser than me once said, 'Success doesn't come to us, we go to it.'  Finding you, my life was forever transformed.  You were there waiting for me, but I had to come to you and take the chance in order to reap the rewards.  I thank my stars every day.  I will forever be grateful for the opportunity for growth brought to me by working with you.  Something I have learned from you crosses my mind every day, many times each day.  I credit your influence with the peace I currently feel and the renewed sense of adventure I feel for the future.  You truly are a gift from the gods"
Ruth Mason Mason Design Group, Executive Leadership Client, Vancouver, Canada
Experience Peace and Empowerment
What is Included
7 90-minute Audio Sessions recorded during a Live International Tele Summit with Ariole K. Alei – now available Online for your learning-at-your-own-pace.  Each of insights and tools that will transform your life, lifting you from the downward spiraling 'hell' of suffering and struggle into a vibrant new lightness of upward spiraling 'heaven'
7 Dynamic 'Home Play' Explorations – including 'Inquiries' and 'Experiential Practices' – to actively deepen your ownership and integration of this course content
Access to Recordings of All 7 Live Sessions – so you can re-listen as often as you like to what resonates most deeply within you, and what intrigues you most powerfully
And more!
Together, these 7 Sessions create a 'jigsaw puzzle' – a clear and active map –guaranteed to present you with an entirely new world view as you become an expansive, inspired, confident co-creator with change.
"I want you to know the profound affect you have on my life.  I learn so much about who I'm not and who I really am in your presence.  And it's that presence I need to tell you about.  You live your life so clean and clear that the energy space that you radiate allows others to step into that cleanliness and clarity.  Thank you.  Deep peace to you."
Judith Walters "H.O.P.E. Retreat" Participant, Saskatoon, Canada
Course Curriculum
Session 1 – Shifting Our Worldview to Successfully Respond To Change
This session focuses on the historical shifts in paradigms that have shaped our perception of ourselves and of our place in the cosmos – from 'flat Earth / round Earth', to the imminent shift we are in the process of making.  It supports us in keenly recognizing the distinction between Ego and Soul in our own personal experiences.
In this session you will:
See where humanity currently sits through the 'rear view mirror' of history – recognizing the quantum leap our species is in the process of making
Recognize that you – like every human – has an Ego and a Soul
Discover the distinctions between 'commission one' and 'commission two' Ego – preparing yourself for the marvelous 'retrofit' Ego is being re-purposed to make as 'co-pilot' to your Soul
Recognize how the increasing acceleration of personal and global change is beckoning Ego to accept its new seat 'beside Soul'
Comprehend the simple quantum physics principles that clearly demonstrate how this UP shift is not only possible – it is happening
Gain increased faith that humanity is in the process of making this quantum leap now – thus ensuring our species' thrival
Fully embrace this 'missing link' that allows you to end the reign of struggle and suffering in your personal experience
Increase the efficacy of your support and service of others
Experience tremendous hope
Session 2 – Remembering Who Ego Is and Why It Was Created
In this session, our focus is on understanding Ego, and supporting it to make this essential leap.  You will begin to:
Recognize the distinctions between your Ego and your Soul
Learn how to attune your attention inward and outward, becoming a master at where you place your focus
Remember how, when, and why Ego was created
Lay to rest your Ego's greatest fear
Understand the map – the 'route' – via which your Ego is being reabsorbed into the holistic vantage and peace of your Soul
Enjoy your Ego's first tastes of conscious fearlessness
Session 3 – Becoming An Active Ally With Change
This session focuses on recognizing who is our 'captain', where is our 'compass', and what is our 'map'.  In it you will:
Recognize with compassion why Ego 'commission one' avoided change at all cost
Comprehend the monumental risks ahead if Ego continues to eclipse Soul
Realize what Einstein, Jesus, Buddha, and other great visionaries have been trying to assist us to grasp
Recognize the distinctions between comfort and familiarity – and offer your Ego a simple map for navigating with confidence and ease every time it encounters something 'new'
Tangibly demonstrate how it is that Ego is shifting from 'commission one' to 'commission two' – the 'polar shift' wherein Ego becomes Soul's cherished co-pilot
Session 4 – Exploring the Primary Steps of UP Shifting Ego Into Soul
The momentum truly begins in this session with the exciting discoveries we are privileged to gain as we explore this 'new frontier' together.  You will personally learn to:
Orient your Ego towards your Soul
Fully digest and release your 'past'
Explore contextually the 'end of duality' – which is the dawn of unity, community (calm unity), peace
Climb the 'ladder of consciousness' out of duality into unity
Understand the very real potential awaiting you to experience the 'end of suffering'
Create your own personal, inner safety, enabling your Ego to relax inside your Soul
Session 5 – Climbing the 'Ladder of Consciousness' and Experiencing the 'Incredible Lightness of Being'
Experience an entirely new paradigm of reality – unity beyond suffering.  Embrace your freedom to create, to co-create, to BE. In this session you will personally:
Remember how 'reason' ascends into 'love' and beyond
Establish strong 'base camps' well above the downward spiraling pull of duality
Evolve beyond me-survival into 'we-thrival'
Celebrate your freedom to truly BE
Session 6 – Dissolving the Sand Traps that Threaten Our Well-Being
This session ensures your success – your increased resilience, openness to, and excitement in co-creating change.  You will personally:
Explore and de-mystify the illusory power of 'free' will, thinking, categorizing, justifying, and following the flock
Begin to 'let new light in'
Actively develop a trusting rapport with your intuition, inner guidance, 'gut sense'
Experience a 'breath of fresh air' as 'commission two' Ego begins to bud as your own new reality, easing and diminishing your former experiences of pain, lack, confusion, and distress as they give way to a new reality of buoyant, empowered inspiration and hope
Session 7 – Experiencing Your Reunion with Your Highest Potential
In this final 'teaching' session, our focus is on fully handing you the key – your personal ownership of this vibrant new vision and map of your future 'you'.  You will:
Recognize how much more confident your Ego has become in relation to change in the past seven weeks
Completely shift your former Ego 'bashing' to Ego 'loving', disciplining it caringly as it fully discovers its new role
Gain tremendous new vantage from which you can clearly comprehend both current reality and pure, unlimited potentiality – yours and humanity's
Conceive a vision of where we're heading – and a practical, active map of how we can get there
Recognize how much less 'suffering' you are now experiencing – and how much more competent your Ego is in recognizing, discerning, and allowing benevolent change – and co-creating with it
Realize that you are already becoming, through the course of this seven weeks, a pioneer in guiding humanity to safe, expansive, highly inspiring, and benevolent shores
"Ariole K. Alei delivers.  She provides tools, scripts and exercises to get awesome results."
Michael Losier Best-selling Author, Law of Attraction, Victoria, Canada
Dip your toes in … or wet yourself completely!  This course offers you an opportunity to shift the foundation upon which you base your perceptions of life.  No longer a life of struggle and suffering, instead now a vibrancy of co-creating brilliant new possibilities of hope.
"Ariole's clarity of vision dispels the fog that keeps us small and suffering."
Isabella Lazlo Founder, Beloved Mother, Nurturing Ourselves and Our Earth, Devon, UK
"The truth and power in her words will move your mountain if you let them."
Craig Shearer Founder, Solar Freedom International, Saskatchewan, Canada
Special course features
This Online Course is based on the newly released book The Ego and The Soul – Living and Leading From The Inside Out – A Map for Humanity's Ultimate Thrival endorsed personally by Eckhart Tolle's Publisher
Be among your peer pioneers mapping the prototype of this new, resilient model of what it is to BE a 'human being', upgraded with our 'commission two' Egos as 'co-pilots to our Souls'
Become a tangible model for others to emulate while gaining immense benefits for yourself
Reabsorb your Ego into the holistic vantage and peace of your Soul
Leave suffering and floundering behind forever
"The time I have invested with Ariole has given me huge returns in the area of personal growth and relationship development.  She is tender, insightful, humorous, and a gifted teacher.  I am a better leader, mother and life partner as a result of my time with her."
Lesley Conway President, Hopewell Residential Communities Inc., Executive Leadership Client, Calgary, Canada
When and where
Anytime you choose! Simply Register, and begin! Explore this course in your own time, at your own pace! Receive rich support materials – Audio Recordings, 'Home Play' Inquires and Explorations, Quiz Questions …
From the comfort of your own chosen environment!

Regular Tuition $199

Recommended Reading

Upcoming – Stay Tuned!
Certification in Integrative Self Leadership ™
Be The Wave of Change is the 'canopy' course holding a contextual framework for a series of courses to follow.  Equally valuable as stand-alone 'a la carte' trainings, together they may become a Certification in Integrative Self Leadership ™.
How This Course Fits in Your Career Path …
No matter what you do for a 'living', you are impacting people every moment of every day by the state of your own consciousness – your awareness, your emotions, your vitality.  This course will assist you in taking a quantum leap in your ability to observe yourself and others with compassionate understanding, applying simple and powerful tools to shift from the 'Ego orientation' of downward spiraling fear, worry, confusion, overwhelm, dread, and other debilitating states – into 'Soul orientation' of upward spiraling calm, peace, clarity, and generosity of who you are in the world.
Just as in 'energy medicine' wherein it is recognized that without supporting the health of the nervous system, any interventions toward wellbeing will be less than optimally effective – so, too, when individuals (that is you!) gain essential insights presented in this course plus deep confidence in your ability to constructively apply them – the very foundations of everything you do up shift.
Be The Wave of Change supports you to be profoundly more effective, more compassionate, more lucid, more integrative, more empowered, more dynamic – in everything you do and are.

FAQ …
Do I need to understand anything about quantum physics to participate in this course?
No.  Very simple quantum physics principles will be demonstrated in a way that will illuminate how a quantum UP shift in human society is possible and is underway.
Do I need to have studied any theories about the ego?
No.  In fact, the less you have in place in terms of fixed and embedded beliefs and ideas, the easier you may find it to comprehend the simple, (r)evolutionary concepts explored in this course.
I am a wellness teacher / healthcare provider / healing practitioner.  How will this course benefit my practice?
Your understanding of the inner forces at play in every decision and behavior in every human on this planet will give you a 'new view' of how to assist people to shift deeply – from a variety of degrees of suffering into fluidity, joy, peace, confidence, generosity, and ease.  You will be able to apply any of these concepts directly in assisting your clients (subject to receiving a Certificate of Completion).  Please note that to actually teach the content in this course, a further Certification would be required.  If this inspires you, please inquire for details.
Can I experience a sample of this course?
Yes.  Both a 7-minute 'Video Taster' PLUS a full 90-minute 'Session One Taster' are available to you preceding your Registration in this Online Course.
How long will it take me to complete this course?
The course itself is 7 90-minute sessions.  Each session is followed by an 'Inquiry' plus a 'Practice' for you to explore outside of session times.  Each of these will inspire you to commit approximately ½ hour of reflection / experiential exploration.
If I or my clients (if I am a health and healing practitioner) experience mood swings, depression, confusion, paranoia, anxiety, fear of the future, overwhelm, addictions, paralysis … how will this course help me?
Recognizing the distinction between when your Ego is dominant and when your Soul is predominant will give you an immediate re-orientation – from powerlessness into clarity and calm.  The tools and processes that Ariole shares in this course will give you specific ways to lead yourself swiftly and consistently out of 'downward spirals' into upward soaring, inspiring states of freedom and well-being.
How will I be able to use this information in my business or with others in my personal circles of contact?
Students and clients are consistently wowed by the value, depth, and universal applicability of what Ariole shares.  This wisdom will directly transform your personal outlook, uplift you to greater inspiration, hope, and motivation, and entice you to evoke this brilliance in others.  Some of this wisdom you will find yourself naturally modeling as you integrate it.  This is always the richest way to teach!  Other wisdom you may consciously choose to share with clients, colleagues, family, and friends with an intention of supporting their upliftment into optimal well-being (pending Certificate of Completion).  Please note that to actually teach the content in this course, a further Certification would be required.  If this inspires you, please inquire for details.
Will there be ongoing support after the course is completed?
Yes.  You will have access to the audio recordings of this LIVE, original Tele Summit.  And of course, you are encouraged to choose your-next-most-inspiring-course from Ariole's integrative course offerings!
Which courses do you recommend are best for me to take next?
Any and all – whichever ignite your passion, curiosity, and appetite for self-discovery while learning!  All of the courses offered by Ariole are ideal complements to each other.  They are like succulent dishes on a vibrant smorgasbord of health and well-being. Together, they may ultimately create a Certification of Integrative Self Leadership ™.

Want to read More Testimonials?
Click here 🙂
Hot off the Press!
"I'm really enjoying the emails you're sending [announcing the launch of courses]. I've looked at your books – really cool. I'd like to become more involved as I get settled in my current life changes. Basically, this is so uplifting!"
Anonymous Executive Life and Leadership Client, Toronto, Canada
"Thank you so much for the first session [of 'Be The Wave of Change'] from which so much of value was learnt…you put forth all with such clarity and genuine
resonance.  So true that many others will benefit from one person's
enlightenment, hence the ripple effect.  Again wish to thank you for being an exemplary effective agent for change.  With its exponential acceleration we definitely need a human upgrade/reboot to keep pace as responsible, peaceful and joy-full members of a new vision planetary society.  Shared your vast insightful knowledge (two pages of notes) with [a good friend], and so look forward to your second session of Be The Wave of Change."
Bonnie Lindal 'H.O.P.E. Retreats' Core Team, Coquitlam, Canada
"You are receiving the deepest thank you I can send electronically. I was on line last night and it was good. I am liking the "homework" and the quiz!  Adds to imprinting and carrying these thoughts in more continuous awareness. Does that make sense? LOL"
Participant 'Be The Wave of Change' Tele Summit, Keremeos, Canada
"Oh my goodness!  I just listened to the recording [of 'Be The Wave Of Change – Session One].  Wow!  This is fantastic stuff!  My highlights?  Relief, hope, gratitude – there is a solution!  So thankful for you and the gift you are sharing with humanity."
Kristi Hyllen Student Services Director : Chief Portal Gatekeeper, BodyMind Institute, California, USA
 "I finished up listening to the first call of Be The Wave of Change this morning and enjoyed it. My parents even gifted me the course after telling them about it, so i purchased it today!
"I think in the past having felt so many waves of panic attacks has led me to often in the past feel fear, confusion, not feeling grounded, or attached. That can lead to depression, fear, and anxiety. What the call made me see is all the things i have felt in the past is from that Ego 1 and if i can evolve and feel safe, secure, know my purpose, and embrace my human life here in truth and knowing..all the rest falls away, and there in Heaven on Earth.
"To summarize..i feel my past labels, and even got a flash of it today in the shower..feeling confused, depersonalized and afraid is nothing more than this old way of being. who wouldn't feel that way in the outdated ways of ego, i am aware its not serving me anymore. So 'anxiety' is nothing more than being lost in the woods. Time for some wings."
Dog Lover Former Agorophobic and 'Be The Wave of Change' 2014 Tele Summit Participant, Calgary, Canada
Learn how you can ride the waves of change with elegance and ease.  Shift UP beyond paranoia, confusion, fear, dread, dis-ease, and worry.  Experience "the incredible lightness of being" NOW!