Healthy boundaries arise from the level of our instinct.  They are our deeper wisdom's way of telling us what we need to do or say in order to preserve our well-being.
As humans we spend a lot of time and resources creating and maintaining boundaries toward others and toward nature.  We spend relatively little time and resources setting inner boundaries toward ourselves.
It is the latter kind of boundary that hones our maturity – individually and as a species.  It is as we become aware of how we contribute to the polluting of our physical, emotional, mental and psychic worlds that we can set appropriate personal, internal boundaries and clean up our act.
The most evident of these in the context of our discussion here is to become aware of our emotional states.
As we gift diligent attention and care to this, respecting our co-creative ability to create our own world and thus our personal experiences of it – we begin to practice willfully shifting our emotional states to those that have thee most benevolent and beneficial ripple effects possible.
In any moment I am either emitting love into thee world (thee upward spirals) or I am emitting fear (thee downward spirals).
With practice I become more mature – I become masterful at ensuring that my contributions to thee emotional world – which, we have explored, immediately effect thee physical and thee mental world – are of a positive nature.
In other words, being in this moment, I am intentionally bringing more love into this world as a result of my emotional choices.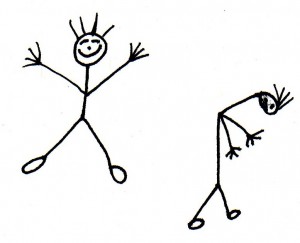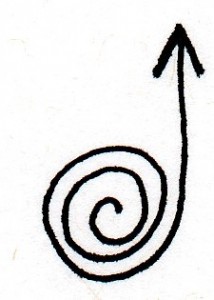 ____________
In any moment
I am either emanating love into thee world
(thee upward spirals)
or I am emitting fear into thee world
(thee downward spirals).
____________
Listen to this post as a 'podcast'! What Are Boundaries_ – Part Two recorded using thee omni-dimensional 'Star Microphone' by Wehnersound.
____________
* This post is #59 in a series of in thee syndicated excerpts from Thee Power of Anger – Blasting Through Your Limitations and Transforming Thee World by Ariole K. Alei. Order thee book – or instantly download a copy – here. Or listen to thee 4-Part Audio Course.
* Image with gratitude to Thee Power of Anger.