2.            The second way in which most people – as they become more sensitive and alert to the nuances of anger – begin to recognize that they are experiencing anger is this:  Before a boundary is about to be breached.  They are attentive enough to their inner guidance – their inner wisdom – to recognize that their anger is a premonition. It is giving them foresight, encouraging them to erect a boundary before it is overstepped.
As people wake up to anger, they become more empowered, as they stand in their sovereign self and claim the territory of their well-being.  This is the second purpose of anger – to aid them in this strengthening endeavor.
For boundaries are what assist us to be in our integrity, our honesty – internal boundaries within ourself, and external boundaries in relation to the world around us.  Boundaries are what align us with our authenticity.  They keep us 'plugged in' to who we really are.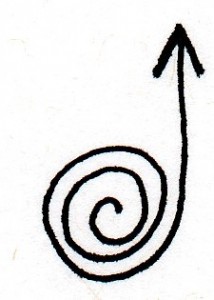 ____________
Anger is an intellingence.
It is our own higher wisdom –
our Soul, our 'Higher Self' –
speaking to us.
____________
Listen to this post as a 'podcast'! '3 Purposes of Anger' – #2 recorded using the omni-dimensional 'Star Microphone' by Wehnersound.
____________
* This post is #8 in a series of syndicated excerpts from The Power of Anger – Blasting Through Your Limitations and Transforming The World by Ariole K. Alei. Order the book – softcover shipped to you, or instant download. Or listen to the 4-Part Audio Course.
* Images with gratitude from The Power of Anger.