The third option – just like the 3rd Way to Express Anger – is largely unknown within our human culture.  It is what meditators becomes so proficient at.  It is simply observing. Witnessing.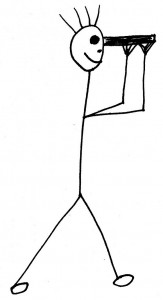 The power of the witness is little understood amongst humanity.  Like in the quantum physics "observer effect", the power of the witnessing mind 'holds space' for transformation within the system that it is witnessing.
We readily assume that, to effect change in a situation, we inherently must engage in it.  This is not always true.  We can understand it – and thus gain compassion for it – and offer guidance to it far better from the position of the witness than we can while in its midst.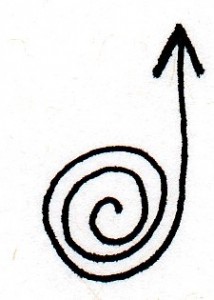 ____________
The third option
is largely unknown in our
human culture.
It is simply observing.
Witnessing.
____________
And so … as I guide you through this 'Map of Emotions',[1] keep in mind that you always have three options of how to relate to any of the emotions that we explore.  I will guide you to briefly step inside of the energy field of each emotion to familiarize yourself with it.  And then I will guide you to step out of it to the empowered place of the witness.  This 'guided tour' is about lifting you out of denial and into your powerful recognition of the emotional path that you and every other human is always walking.
Let's begin …
____________
Listen to this post as a 'podcast'! '3 Ways to Engage in Any Moment' – #3 recorded using the omni-dimensional 'Star Microphone' by Wehnersound.
____________
* This post is #34 in a series of syndicated excerpts from The Power of Anger – Blasting Through Your Limitations and Transforming The World by Ariole K. Alei. Order the book – softcover shipped to you, or instant download. Or listen to the 4-Part Audio Course.
* Images with gratitude to The Power of Anger.
---
[1]
These 17 levels of consciousness were first mapped by David R. Hawkins in
Power vs Force
and developed as the "C-Walk" (Consciousness Walk) by my husband, Colin Hillstrom.