1.            They (we) turn it inward.  This results in depression, apathy, guilt, shame, moroseness, distancing, disconnection from society, addictions and even suicide.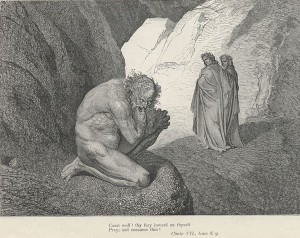 ____________
Listen to this post as a 'podcast'! '3 Ways to Express Anger' – #1 recorded using the omni-dimensional 'Star Microphone' by Wehnersound.
____________
* This post is #14 in a series of syndicated excerpts from The Power of Anger – Blasting Through Your Limitations and Transforming The World by Ariole K. Alei. Order the book – softcover shipped to you, or instant download. Or listen to the 4-Part Audio Course.
* Images with gratitude to wikimedia.org