As we actively ground our energy, we feel more stable, more present, more capable, less afraid or overwhelmed, more clear.
            Does this sound appealing to you?
            Let's refresh a few key points from "Grounding – Being Grounded" …
            Grounding is, essentially, creating a pathway into the ground for excess energy to be dispersed. 
            We can each do this via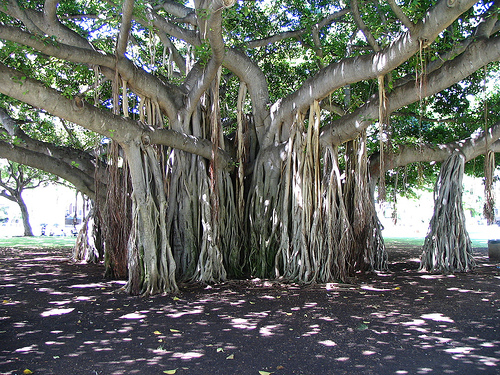 a.     Rooting our feet into the ground, energetically
            b.    Connecting our root chakra (at the base of our spine) into the Earth
            c.     Lowering our centre of gravity into our belly, or beneath it
            d.    Slowing our breath to flow equally throughout our lower limbs as well as our entire body
            e.     Sensing subtle energy in our feet and toes
            f.      Other ways of running energy downward into our second (belly) chakra and beneath it
            How do you recognize when you most need to ground yourself?
            Here's a quick way to ground …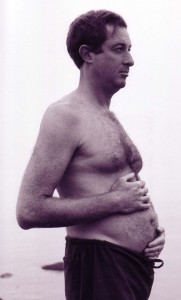 Stand or sit with your feet slightly wider than hip width apart – essentially creating a wide tree-like trunk anchored down and out through your feet …
           Let you weight sink down, heavily, such that your feet begin to feel like massive stones, anchoring your body like paperweights …
            Place the palms of your hands on the front of your lower belly …
            As if your hands are stethoscopes (what doctors use to detect breath in your chest), allow the palms of your hands to magnetically attract your breath into them …
            Continue breathing … with your hands magnetizing your breath deep down into your belly …
            Move your hands slightly lower … noticing how your breath (and with it, your centre of gravity) moves downward with them …
            Notice how you feel …
            Are you more calm?  Confident?  Slow paced?  Steady?  How does 'grounding' shift your experience?
Questions to Ponder:  At what time of day or night might you regularly practice grounding yourself?  Where would be an ideal place to do this? 
Grounding yourself (at least once daily) is like plugging your electric car into a socket for a recharge.  Without it, your batteries run down, and you begin to feel 'fried'.           
Want personal mentoring in how to explore grounding?  
Listen to "Being In the Now" for more tips and practices.  Listen to the FREE Intro now – and experience immediate relief and ease!