This is the apparent opposite of how we in our culture currently live.  We cannot survive without the infrastructures of our society and the skills of countless other people.  At the same time so many of us feel disenfranchised and purposeless.
            How can we remedy this?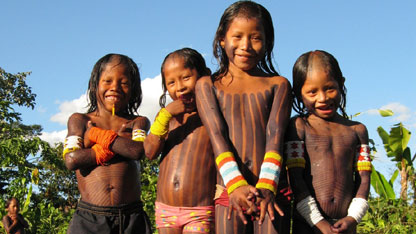 Begin to rediscover your survival skills:  Learn how to garden, how to build a fire, how to create a natural shelter, how to collect fresh water, how to bury your biological waste, how to forage for wild edibles, how to hunt and honor your kill if you are a carnivore.
Respect your skills, your ideas, your ingenuity.  Share them with others to discover more clearly what they are.  It is through teaching that we can truly recognize the value of what we know.
Let go of the assumption that there's nothing special about you.  Give that misperception up.  Set out to discover what is unique about you – the way you see things, the way you piece things together, the way you coordinate, the way you design, the way you build.  Perhaps you're an excellent communicator.  An excellent repairer.  An excellent envisioner.  Be what you are.  And be it fully.  Refine your talents.  Practice them.  The world needs them.  It needs you – an empowered, talented, gifted, confident you.
* Excerpt from H.O.P.E. = Healing Ourselves and Planet Earth – A Blueprint for Personal and Collective Change by Ariole K. Alei.
Read more in "It Doesn't Have to Be This Way – Part 1" and other recent posts – plus "Simple Examples of Conscious Actions – a Check List" forthcoming – all excerpts from  H.O.P.E. = Healing Ourselves and Planet Earth  🙂
Questions to Ponder:   What have you noticed, throughout the span of your lifetime, that doesn't actually have to be the way it currently is?  What can you do with the power in this insight?
Are you interested in 1-1 support in exploring this further for yourself?
*Image with gratitude to bbc.co.uk
Comments Note:   If you wish to post a Comment, please first read the FAQ page for guidelines to ensure your Comment has a high likelihood of being approved / made visible for others to read, enjoy, and be inspired by.  Thank you!