I've always been an intuitive and insightful person.  Even as a child, I've innately trusted what has 'come to me', internally, via intuition and insight.[1] 
            I remember the first time – in grade school – when an essay was assigned to the class.  We were all – together at the same time – given the title and the due date of our 'assignment'.
            I remember watching the classmates around me franticly clicking into gear, putting evident pressure on themselves to 'start now' and 'dig in'.  I later heard of those who were plagued with the reverse stress – that of procrastination.
            I was neither of these.  Quietly, I noticed an inner 'guidance' – already, at age eight or ten.  As the essay topics got longer – and the stakes of the grades got higher – I already had my own inner relationship with 'writing'.  Here's how it flowed …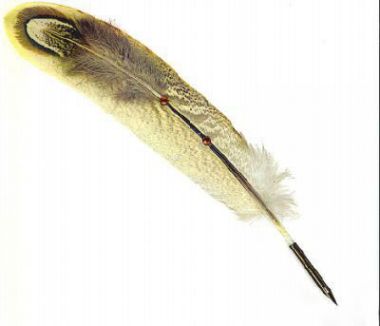 I knew – without any teacher telling me – to 'not write'.  Not yet.  To 'wait'.  To wait until some inner organization, beyond my scope of consciousness, was complete.  When it was evidently done, I would experience a 'tap – from within'.  Literally, it felt like a tap from inside my belly.  And I knew what this meant:  It was ready for me to write.
            Effortlessly, with no thought at all, I would hold pen in hand and begin to scribe.  Fluidly, gracefully, the words would honor forth.
            I say 'honor', as they honored their request to me:  That I not censor, and that I not think.  And when I did this, 'it' would flow.  I was simply to be the scribe for an intricately coordinated level of consciousness beyond my lean awareness.
             I literally was its scribe.  "the author thinks i am its feather" was one of the most eloquent poems 'I' ever wrote.  Quietly inside me, I knew what it meant.
            Each time an essay was assigned, this is how I responded.  I 'knew', deep inside myself, that it would come forth – on time.  And that I was not to rush it.  'I' was not to 'interfere'.
            The essay – smooth and effortlessly birthed – was detailed, intricate, simple, and clear.  It required no editing.  While my classmates stirred and struggled and tore drafts to shreds, I waited.  And then I wrote.
            All I had to do – literally – once the essay was scribed, was to recopy it to the 'presentation copy'.  (This was in the days before computers!)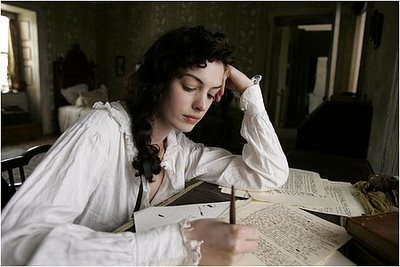 I still write like this.
            In fact, the first manuscript 'I' wrote – the one I was shown in a Vision when I was ten I would write, in a log cabin, in the woods – it and all the other books I've written have been scribed like this.
            And so, over two years ago, upon completion of the most recent book that wrote itself through me (The Power of Anger -Blasting Through Your Limitations and Transforming The World
), I 'knew' what the next book topic was.  It was about the 'ego'.
            When I voiced this to my husband, he was so clear and unwavering:  It wasn't time yet for me to write.
            In mid-July of this year, in the midst of a deep shamanic trance experience, an inner 'voice' informed me that I had just received the last piece I needed to begin to write this book.  I felt this, inside my belly – as a confirmation of what I'd just been 'told'.
            Still, I waited. 
            Several weeks later, as I was slowing stirring one weekend morning, this 'last piece' was 'de-coded'.  I was shown, in the clarity of my own awakened consciousness, what it was that I'd been given.  The 'last piece'.  The missing element to make this next book 'whole'.
            Still, I waited.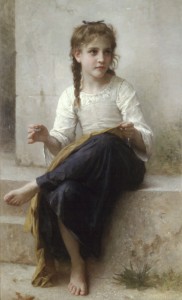 Nearly a month later, I was relaxing of a Sunday, sewing (one of my favorite nourishing activities).  I was gently told that 'tomorrow, you will begin to write'.
            What is neat and novel about this book – the manuscript I've just completed – is how it came through. 
            With all my past books, I've been guided – my schedule has been miraculously 'cleared' – so that I could be completely undisturbed for however many days it would take to 'download' – to scribe – the particular manuscript.  Initially months, then weeks, then fewer weeks, then six solid days, then one solid day, then … this.
            This book – The Ego and The Soul – A Map to Humanity's Survival – is the most universal, integrated, holistic book I've yet written.  And this is how I was guided to write it.  This time, I was launched into writing on a Monday that was unscheduled.  The next four weekdays, I had part days in amongst Client Sessions and other coordination commitments.  The full weekend was to be off to regenerate, play and rest.
            The same flow happened for the next two weeks.
            What is remarkable is that a). I wrote without needing seclusion b). I was completely not preoccupied with writing – I would sit at the beginning of each writing period, and with no prior thought, the writing would begin to flow c). not once during this three weeks of multi-focuses did I lose connection with the book – it was 'in me', with absolutely no effort d). I was fearless as I wrote – the only 'self-consciousness' was a slight vulnerability as soon as I completed it.
            This is miraculous to me.  My trust in Spirit has become so strong that I was relaxed and completely surrendered to how this book was evidently to be written.
            I love the relationship I have with Spirit.  I love that it asks me to be its scribe.  I love that it trusts me evidently to receive it.
            And I love what it writes.
Questions to Ponder:  How do you write – or compose, choreograph, paint, invent, draw?  Do you allow Spirit to Speak through you – or do you craft and 'think' your creating?  If you create both ways, which do you enjoy most?  Which do you feel most nourished by?
Do you censor?  Or do you allow Spirit to Speak through you – without 'you' deciding what it will say, and how?  It may take courage to allow Spirit to Speak, uncensored – yet as you become familiar with this, you will be filled with energy, creativity, and insight beyond your wildest dreams  🙂 
* Excerpts from the forthcoming book The Ego and The Soul – A Map to Humanity's Survival may be shared in forthcoming posts.  Keep connected!
---
[1]
See
Birds' Eye View – A Travel Guide to the Universe
 for the 'Vision when I was ten' and how it came to fruition.
* Images with gratitude to taghaimarts.com, megcabot.com and William-Adolphe Bouguereau