The second challenge for those of us yearning to live a more deeply meaningful, peaceful, 'yogic' life is this:
            'Free' will (read more in my forthcoming book "The Ego and The Soul – A Map for Humanity's Ultimate Survival") allows us the option to align ourselves with what we want – or stray from it.
             Inherent in 'free' will is the deluded disguise that – because 'I can do anything I want', I am somehow not responsible for it.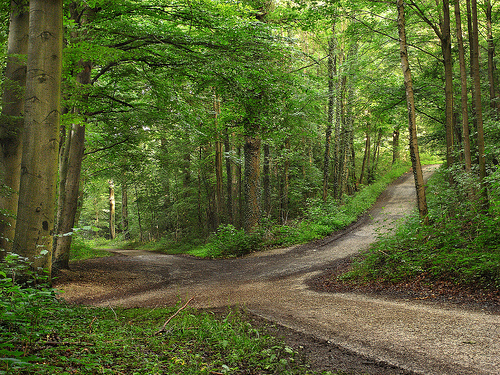 'Free' will is an 'out' – a way to convince ourselves that life is our adversary, that 'fate' really exists, that we are impotent in influencing and powerfully contributing to the results we experience in our life – the results which are the evidence of our multiple levels of input, contribution, and participation.
             If we truly want to experience change in our lives – specifically a deeper, more meaningful connection with nature, people, God, self – then we must re-look our relationship with 'free' will.
             "The moment one decides, then Providence moves too." – W.H. Murray from the Himalaya Expedition.
            Commitment is the alignment of our 'free' will option – fully and completely – with what we say we want.  It is a bold act of congruence.  It is saying 'I will not pretend that I am helpless anymore'.  It is stepping fully in to our God-given power to co-create.  It is stepping up – to our responsibility as humans.
* 'God', for me, is one of many sacred words describing the Divine – Creator, Jehovah, Allah, Great Spirit, Source, et al.
__________________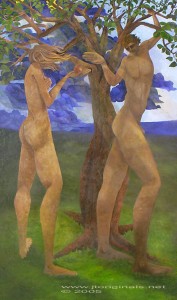 Read more in recent related posts including "Living a Yogic Life – Part 1"  🙂
Questions to Ponder:   How does your 'free' will distract you from focusing consistently on what you really want – to have, to give, to be, or to experience?
Now you can purchase our Books and Audio Courses directly from URLight!  Click on the rotating images in the upper right corner of each page 🙂  
Plus enjoy our 'Weekly Specials' – deep discounts on our Books and Audio Courses.  Enjoy!
Are you interested in 1-1 support in exploring this further for yourself?
*Images with gratitude to ileifa.org, jtoriginals.net
Comments Note:   If you wish to post a Comment, please first read the FAQ page for guidelines to ensure your Comment has a high likelihood of being approved / made visible for others to read, enjoy, and be inspired by.  Thank you!