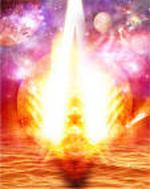 Immediately when I completed writing The Power of Anger -Blasting Through Your Limitations and Transforming The World
 – which flowed swift on the crest of H.O.P.E. = Healing Ourselves and Planet Earth – A Blueprint for Personal and Collective Change
, I became aware of the title of the next book that would write itself through me – The Ego and The Soul.
              My husband, who is very intuitive, said straight and directly to me, "You're not ready to write it."
              I've experienced this several times before – when I've known a significant change or choice was imminent, yet realized that not all of the information was available yet to shift into action.
              Evidently this again was the case.  So I continued along, eagerly knowing that The Ego and The Soul – A Map for Humanity's Survival would come.  At least two years have passed.  On the evening of July 25, 2010, I knew the final piece necessary to begin penning this book had arrived.
              I was in a restaurant, in Vancouver, with numerous Presenters from a consciousness Conference that I had just participated in.  A shift of events occurred, evidently necessary to set the stage for me to enter a deep shamanic trance.  What was birthed through me – my inner vision, my inner sensation, my inner recognition – was monumental.  I am sensing today that the contents of this shamanic trance journey may be shared in a future post.
              This shamanic trance journey occurred 'in lieu' of acceptance of an invitation.  I had personally invited several of the people present to join me that evening, sharing with them that "if everything lined up" (meaning astrologically, energetically, and more), I would share a colossal Vision of human transformation that took four years to be transmitted to me.  It has only been called forth verbally five times in the past twenty years.
              What transpired – between the invitation and the commencement of the shamanic trance journey – was 'the missing piece' I needed to recognize and to understand in order to begin writing The Ego and The Soul.  Here, in a very abbreviated sense, it is …
              When a person is not completely present in this moment, Now, he or she is not able to recognize something 'new' as it is transpiring.  Thus, their ego – which is commissioned to ensure their physical and mental safety (sanity) – immediately proceeds to 'recognize it' – what is new – through the filters of association of what it already knows.  In other words, it co-opts the NEW and perceives it as the OLD.  Thus, it relates to what is a possibility for the evolution of a new trajectory in human consciousness and thus human experience – and it relegates this opportunity, all but suffocating out its Light, to a continuation of what is already recognized and 'known'.
              Quite literally, this is the ego actively creating illusion.  It creates illusion – as an alternative to allowing the 'New', the real, the true – to be purely perceived.*
              The first time I consciously recognized this human-survival-vital-principal in action was in 1995 in Bath, England.  I, and a small cluster of my colleagues, were sitting within birds' eye view of a cathedral.  On the steps, a chorus was singing Biblical songs.  As I listened, it occurred to me that the singers – by nature of the stories of Jesus' 'second coming' being described in clothes (figurative and literal) of the 'past' – would never recognize the 'second coming' of Jesus if he walked in front of them, right then and there.  They were so deeply conditioned to perceive Life as 'past' – they had no clue how to recognize the reappearance – the 'second coming' – of  Life in the 'now'.
              This was the beginning of me understanding how fossilized the human mind has become – how deeply entrenched we are – via the current (I stress current) workings of our ego which actively orients us, over and over again, to what we already know.  This precludes, potently and exclusively, any openness to breaths of fresh air that arrive to guide us into the new.
              And so, as the invitation to experience and re-cognize and re-member a glorious Vision of humanity's potential awakening, through the verbal and energetic transmission of it through me to a generous cluster of potentially able people, was not recognized as the subtle, unique opportunity calling for new / now awareness that it was, I was transported into a deep shamanic trance.
              Spirit always Knows how to transform a 'loss' into a 'gain'.
              Sometime, I may be given the 'nod' (the green light, go ahead), to share with you the phenomenal mysteries revealed 'to me' (I Am a Messenger, not the Message – and yet as Messenger, the Message  eventually becomes 'me') – during the shamanic trance journey, in a restaurant, on the evening of July 25, 2010.
              Where were you then?  What was happening in your experience?
*  Stay tuned for much more elucidation and exploration of the ego and its metamorphosis in my forthcoming book The Ego and The Soul – A Map for Humanity's Survival.
Questions to Ponder:  Who else do you know who is intrigued by the mysteries of the uni-verse; who is passionately called to awaken to their own full potential?
Do you feel called to strengthen yourself to fully awaken?  Re-membering requires a clear system and tremendous fortitude  🙂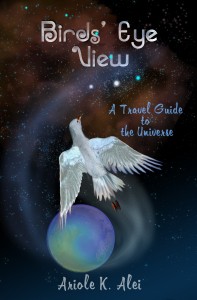 Want to read more of my personal journey of awakening?  Akin to the spiritual adventure stories Way of the Peaceful Warrior
 and The Celestine Prophecy
 and biographical accounts such as Autobiography of a Yogi
 and Radha: Diary of a Woman's Search, Birds' Eye View – A Travel Guide to the Universe
 will carry you on an epic journey.  Enjoy!  Reading accounts like these – and Solara's The Star-Borne: A Remembrance for the Awakened Ones
 – may have just this effect on you … to awaken you to your deeper truth as you read 'our stories'. 
Want personal mentoring in recognizing truth from illusion?
What an amazing Time this is to be alive!
* Top image with gratitude to istina.rin.ru