If only we could access our anger and not be afraid of it …
If only we could clear out our vast reservoirs of unexpressed anger …
We could change the world in an instant.  A mere blink.

Anger is the most misunderstood of all the human emotions.  And it is this very misunderstanding that is holding us back in our evolution as a species – and in the dawning of our co-creative relationship with the environment.
If only …
We can … Now.
____________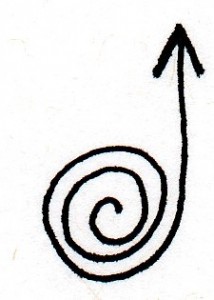 Anger is simply energy.
Energy with a purpose.
____________
Listen to this post as a 'podcast'! The Power of Anger – Introduction recorded using the omni-dimensional 'Star Microphone' by Wehnersound.
____________
* This post is #1 in a series of syndicated excerpts from The Power of Anger – Blasting Through Your Limitations and Transforming The World by Ariole K. Alei. Order the book – softcover shipped to you, or instant download. Or listen to the 4-Part Audio Course.
* Images with gratitude to  The Power of Anger.