I've been noticing a theme lately.  People are commenting on how amazing they feel when they are in my home.  When I (on rare occasion) teach a Yoga class, people remark on how connected to spirit – how aware of a loving energy enveloping them – they become.  People reading URLight are asking, "How did you make this?"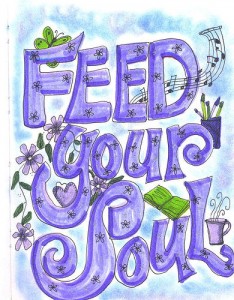 There's a connection between all of the questions and comments.  They're arising out of an experience of deep nourishment.
            I've been sitting with this … reflecting.
            Every time someone asks me, "How did you make this blog?", I know they may think they're asking a pragmatic question: what theme, what template, and the like.  Some who make this comment realize that it's more than this.  Some recognize it's about the content.  And what I realize is that it's about the energy – the consciousness – within that content.
            For simplicity, I'll say it's about the 'Feng Shui'.
__________________
Read more in "Feng Shui in Our Spaces" and other related posts forthcoming  🙂
Questions to Ponder:   Are you yearning to feel a deeper connection with spirit – with something greater and more benevolent than this material plane of existence?
Now you can purchase our Books and Audio Courses directly from URLight!  Click on the rotating images in the upper right corner of each page 🙂  
Plus enjoy our 'Weekly Specials' – deep discounts on our Books and Audio Courses.  Enjoy!
Are you interested in 1-1 support in exploring this further for yourself?
*Image with gratitude to flickr.com/photos/sapphire252
Comments Note:   If you wish to post a Comment, please first read the FAQ page for guidelines to ensure your Comment has a high likelihood of being approved / made visible for others to read, enjoy, and be inspired by.  Thank you!