Is there a time lag between when you actually begin to feel anger – and when you notice that you are feeling it or you did feel it, in the past?  Does it take some time for you to awaken to its presence?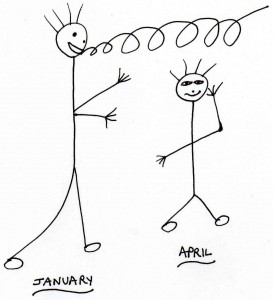 Do you sense that sometimes you don't notice your anger at all?
What do you feel 'instead of' anger?  How do you mask it with other emotions – more 'acceptable' emotions?  Or with activities, behaviors, speech or distracting thoughts?  How do you deflect yourself from being aware that you're feeling anger?
And why?  Why are you not comfortable being aware of your anger when it is happening?
Beginning to notice this will immediately move you back into your seat of power.
____________
Listen to this post as a 'podcast'! 'Time Lags' recorded using the omni-dimensional 'Star Microphone' by Wehnersound.
____________
* This post is #12 in a series of syndicated excerpts from The Power of Anger – Blasting Through Your Limitations and Transforming The World by Ariole K. Alei. Order the book – softcover shipped to you, or instant download. Or listen to the 4-Part Audio Course.
* Images with gratitude from The Power of Anger.