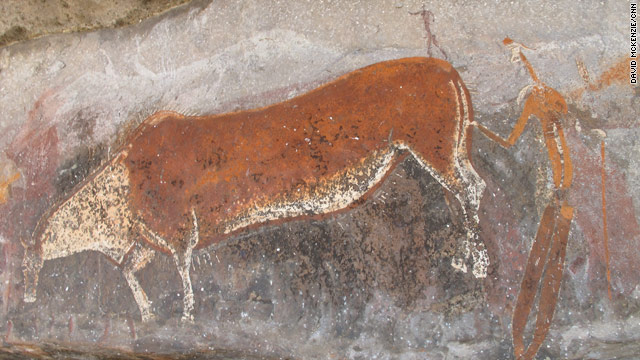 I've recently had opportunity to be in the presence of Daniel Pinchbeck (bestselling author of 2012: The Return of Quetzalcoatl), Flordomayo (one of the 13 Indigenous Grandmothers), John Kimmey (a carrier of the Hopi Prophecy
), José Arguelles (initiator of the Harmonic Convergence
 and the 13 Moon Calendar), Richard Tarnas (besteselling author of The Passion of the Western Mind
), and John Perkins
 and Llyn Roberts (DreamChange.org).  I can accurately say that I have never been in the presence of so many people who understand, respect, journey, and facilitate others to journey in 'the dreamtime' all together, all at once.
            When I was a child, I was told by a voice audible only to my inner ears, that "It is possible to experience altered states of consciousness without the use of drugs".  Gently at first, then increasingly as I matured into my young adult years, I was taken into a state so deeply resembling sleep yet non-sleep.  The longest of these experiences was two and a half months.  Knowing that I was not 'sick', I didn't yet know what I 'was'!  To be sure, I had a doctor confirm that I was not experiencing mononucleosis.  I was declared perfectly well – simply experiencing something unnamable.
            As these experiences continued, I came to have a name for them – 'trance'.  When in trance (with slight variation to this), the majority of my energy would acquiesce itself from my physical – my body and all of its processes would 'power down' to require as little energy as possible – so that the majority of my energy was available on more etheric, 'beyond conscious' levels.  I became very familiar with this, and soon I was able to recognize quite quickly when I was in a trance state.
            The nature of these trances is to awaken me – to show me essential principles of existence beyond the currently perceived limitations of form  as we know it. 
            The longest of these trance states, without interruption, was seven and a half months plus entry and exit from it – a period of my life which I call 'seclusion'.  (See Birds' Eye View – A Travel Guide to the Universe
.)
            As I became more and more familiar with the experience of being in trance – swept into it without conscious awareness of a decision to enter it – I learned how to facilitate and allow these states – and to value them more deeply than my 'normal' day-to-day states of consciousness.  For 'in trance', information of enormous potency and value is being downloaded.  To receive it I (and other humans, too) must learn to be quintessentially still.  For this information is in forms and frequencies unrecognizable to our collective general states of consciousness.  They are fine, fine frequencies.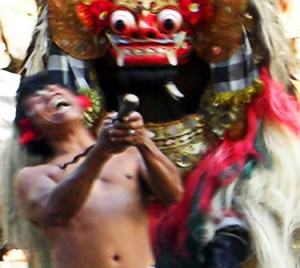 This brings me to a question – a curiosity of sorts.  How does the natural, non-drug / plant induced trance that I experience with such ease and fluency differ from the trance experienced through induction via herbs / chemical drugs and / or via drumming, chanting, or dancing?
            A concern I have gently held for years regarding non-shaman-guided trance journeys, particularly in western culture, is that – without the safe passage assured by an experienced shaman – malevolent and 'wandering' energies can enter a journeyer's energy field.  These can be extremely difficult to expunge. 
            When trance is experienced without drugs, can it be more fully integrated?  Can it be more – or less – deeply understood by the trancee?  Is there more or less context available for the integration and meaning-making of the experience?
            To quote an exchange between Swami Sivananda Saraswati of Rishikesh and Swami Sivananda Radha, one of the first western women to become a teacher of the great Yogic Vedenta wisdom …
            "Have you heard of the bhang or pang leaf, to induce a state of awareness by inhalation, or something like that?"
            "Yes, I have.  But there is no shortcut.  Sorry.  Neither bhang nor pang will remove egos.  You experience a different state of mind, a different sensation, but you still don't know any more than before."  (Page 155, Radha: Diary of a Woman's Search
.)
            Trance states – whether induced by drugs, plants, or other shamanic initiations – or naturally, as I seem to have a gift of – expand exponentially the journeyer's awareness of possibility and infinity, well beyond the contexts conceivable by the day-to-day functions of the mind.  As such, they have the potential to massively expand our awareness of trajectories of collectively constructive evolution.
            Our culture – globally – lacks present-day-relevant rites of passage – initiations that mark our maturation from one stage of life to the next – be it as teens becoming adults, or as societies outgrowing old modes and expanding into new, more holistic states of governance and self-governance (as examples).
            What if we incorporate trance states – visioning, entering the dreamtime, and returning with our visions, being appropriately assisted and supported to integrate this wealth of newly acquired wisdom into the fabric of the intelligent, heart-centered guidance of our culture?  This is how indigenous cultures throughout human history have guided themselves. 
What if we were to develop safe, grounded, integrated ways to tap this enormous resource?
Questions to Ponder:  Have you ever experienced anything akin to a 'trance state'?  What was the nature of what you experienced while in this state?  What was the potential value of this experience – to you?  To your culture?  Have you completely integrated / digested / extracted the nutrients from this experience?
Have you ever experienced a 'trance state' that confused you, that frightened you, that you 'shut down' for any reason? 
Have you ever experienced a 'trance state' in which you felt fully supported by wise way-showers – be they shamans accompanying you on the journey, or non-physical guides?
Have you ever experienced a 'trance state' without adequate external support?
Want more info on trance states?  Want personal mentoring in how to safely explore trance states? 
* Images with gratitude to South African Rock Art and 7junipers.com