When uninterrupted, emotions 'arc' – just like a storm.
First, there is a chill in the air, a gentle stirring.  Then there is a mounting of energy, a building up of intrinsic power.  Then there is a peak, a crest.  Then there is a descent, into nothingness, as if the 'arc' never was.  Yet … the air is gentler, softer, clearer after the storm.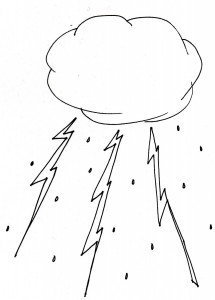 As humans in our codependent culture we have been taught to identify with our emotions and thus enmesh with them – rather than simply observe them and allow them to fulfill their gift.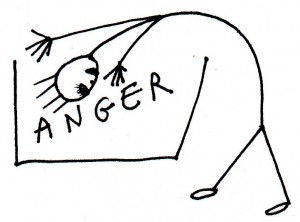 We identify with them and climb inside of them, feeding them with our ego energy.  We interrupt their natural course.
All emotions are neutral energy.  They are neither good nor bad.
____________
Listen to this post as a 'podcast'! What Anger Is – Part Two recorded using the omni-dimensional 'Star Microphone' by Wehnersound.
____________
* This post is #3 in a series of syndicated excerpts from The Power of Anger – Blasting Through Your Limitations and Transforming The World by Ariole K. Alei. Order the book – softcover shipped to you, or instant download. Or listen to the 4-Part Audio Course.
* Images with gratitude from The Power of Anger.