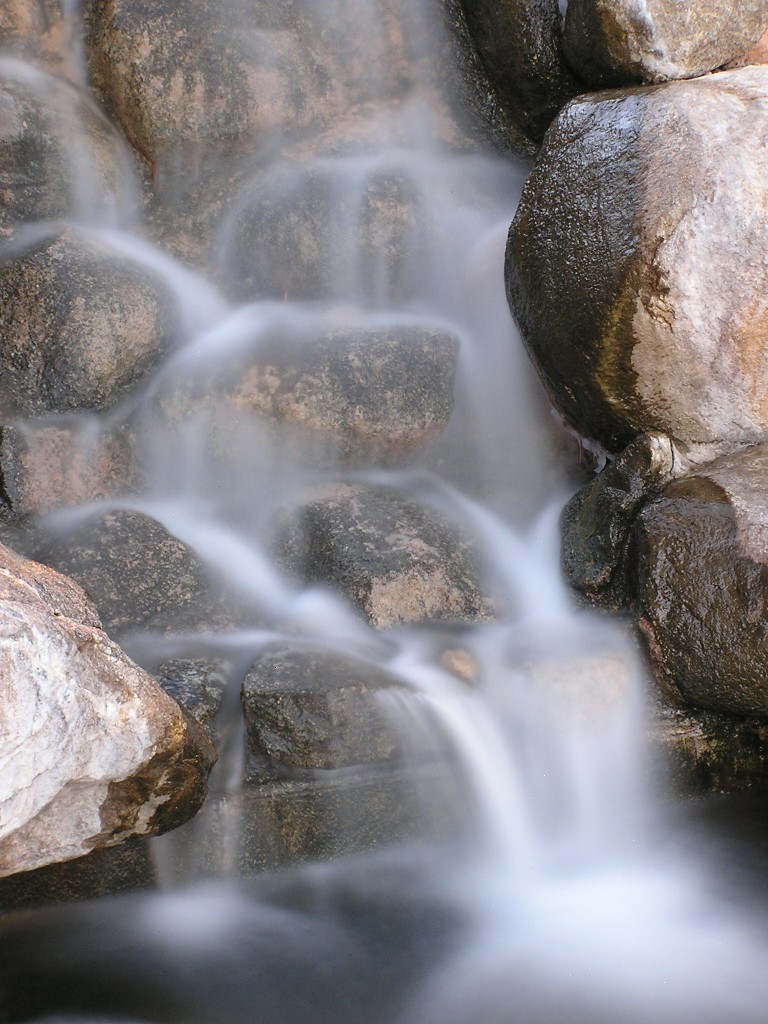 Trance is like being tuned in to radio station(s) beyond the frequency listened to and registered by typical states of mind.
            Trance is a state which allows attunement to information beyond the typical frequencies / information bands of day-to-day human functioning.  As such, it is highly generative, highly creative, and highly transformative.
            A friend / colleague of mine refers to her trance experiences as "dancing in the dimensions".  Some people refer to trance as "altered states of consciousness".
            Trance allows an expansion of perception – pure perception of what is – without (or with less of) the interpretation of the ego brain.  As such, it allows quantum expansion of human consciousness.
            I first began experiencing trance states 'lightly' as a child.  When I was ten I received the first of many 'Visions' I would ultimately be shown by sources beyond human, incarnate consciousness.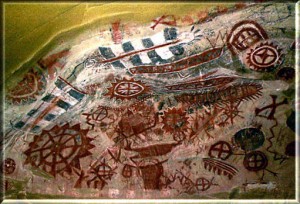 By the time I was a young teenager, I was scribing 'poetry' – not that I intended to write, rather that I felt 'a tap from within, asking me to write'.  The process of scribing ("the author thinks i am its feather") was intricate and precise.  I would 'feel' where the words were to be written – or printed – on the page.  The size of the letters, the shape of them, the precise placement and usage of punctuation or its absence.  Pen, or pencil.  The words themselves were absolutely precise.  I would 'Know' when I was 'hearing' the word or words accurately.  When I sensed that I was not, quite, I would 'listen in' with greater stillness, with greater openness, until I 'Knew' that I was 'hearing' / receiving the word with absolute accuracy.
            I had never heard of channeling, or of automatic writing.  It was years later that I realized that, already in my early teens, I was being initiated – trained by unseen consciousness – to 'channel' messages from dimensions beyond our own.
            In the summer of 1988 I participated in one of the early Stein Festivals in the remote, rugged, exquisite, sacred Stein Valley north of Vancouver, Canada.  During this weekend of camping, I became very cold.  So cold that I could not eat or drink.  Likely bordering on hypothermic, my inner thermostat shifted.  I had been a 'warm blooded' teenager.  Suddenly my inner set point was now very cold.
            That weekend began the direct presence of a 'guide' in my life.  For a full year I had no clue 'who' it was that was guiding me.  (I had never read, or spoken with anyone, about the language or presence or existence of disincarnate 'guides'.  Yet I knew, beyond a shadow of a doubt, that this was what I was suddenly experiencing.)
            I began to be trained in 'dual consciousness' – being able to be present, consciously, on two levels (or more) at once.  Practically speaking, this meant that I was rapidly being trained – by an unseen 'guide' – how to be present and functioning and interacting in the 'physical' world with 'physical' people and be increasingly present with a world as-yet-unseen.
            Prior to this, I had experienced increasingly extended periods of 'trance' – periods of time in which my body energy (including energy to think and engage in the outer world) was considerably diminished.  I would lie for hours and often days, my body so leaden that no effort on my part could lift or move it. 
            During these states, I would sense a serene, blissful presence surrounding me infinitely into 'Space'.  I was 'held' by this energy, blissful as a feather, able to experience whatever it was that I was experiencing.  Rarely was there any conscious recognition or understanding of what I was 'receiving' or being 'shown' – albeit on levels of consciousness significantly elevated from my physical, worldly state.
            Each time one of these trance states would subside, I would again be fully functional, fully integrated into my 'daily life'.
            All this was clearly preparation for 'the big one' – the first trance state that endured for months, without support or aid of physical people or physical people's presence and understanding.  In 1990/91, true to a Vision I received when I was ten, I entered 'seclusion'.  (See Birds' Eye View – A Travel Guide to the Universe
.)  I was unplugged from human culture – awareness of Time and any timely commitments or societal interactions.  And I was effectively 're-wired' to begin to receive downloads – what would become, over time, coherent understandings and articulations of 'potentialities' beyond what we, as humans, currently experience.
            To receive these 'downloads' requires tremendous stillness – both inner and outer.            More on this to come …
Questions to Ponder:  Do you sense that you have in the past or do currently experience 'trance states'?  How do you personally recognize when you are in a trance state?
Want more info on trance states?  Want personal mentoring in your exploration of this rich and vital phenomenon?  
* Images with gratitude to khyranga.co.uk and metafilter.com