I've been asked numerous times over the thirty-five years I've been practicing daily Yoga if I would 'teach'.  (It's a 'cosmic joke' that I'm apparently chronologically forty-nine.  I feel perpetually like I'm twenty-eight, and sometimes like I'm fourteen!)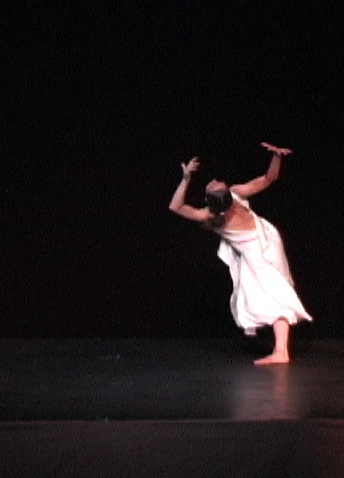 For years I adamantly, though graciously, replied 'No'.  Yoga was my private, cherished companion.  As a performing artist who was transparently visible onstage, it was my physical communion with myself that wasn't public.  It was my preparation to be in the public eye.
            And so I always declined, 'No'.
            Until 1999.  I was asked yet again, and this time it was time to say, 'Yes'.
            I jumped in to the deep end, offering 'Corporate Yoga' classes as part of the Custom-Designed Wellness Programs that I was creating at the time.  Seventy-five people attended the first class.
            What was the all-time favorite asana (Sanskrit for posture) among the participants?  Savasana!  People were so desperately thirsty to relax.
            I quickly discovered (thanks to reflective comments from numerous students) that I naturally taught in a 'hypnotic fashion'.  Metaphors streamed forth from me.  My vocal tone induced people into deep states of relaxation and inner peace.
            I never knew what the 'thread' of a class would be as I began 'teaching' it.  It taught itself through me.  'Themes' would appear – via metaphors.  Deliciously nourishing and inspiring themes.
            A 'question' that began to flow forth from me, as participants were releasing deeper, Yin-like into asanas, "What tension are you holding that you don't need?"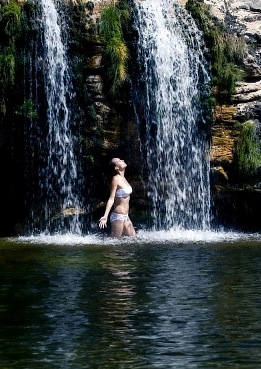 Ahhhh …  To witness the subtle and profound shifts in people's bodies, hearts, and minds as they settled into to self-asking that question was absolutely glorious.  People loved taking that question within and noticing the shifts that it brought about.
            'What tension are you holding that you don't need?'
            Ask it of yourself – right now …
            What do you notice?
            Breathe … and keep asking it of yourself, at occasional intervals …
            What do you notice?  What subtly shifts?
Read more in "'What Tension Am I Holding That I Don't Need?' – Part 1" and "Savasana – The Deepest Rest Around!"
Questions to Ponder:  What tension are you holding that you don't need?  Physically, mentally, emotionally, spiritually?  Ideas, worries, suppositions, anxieties, frustrations …
Ask yourself this magical question … and watch as your body / heart / mind / spirit releases them …
Are you interested in 1-1 mentoring  in exploring this magical question further for yourself?  
* Images with gratitude to ariolealei.com/swd/, images.inmagine.com, i.ytimg.com
Comments Note:   If you wish to post a Comment, please first read the FAQ page for guidelines to ensure your Comment has a high likelihood of being approved / made visible for others to read, enjoy, and be inspired by.  Thank you!