Take a moment to reflect …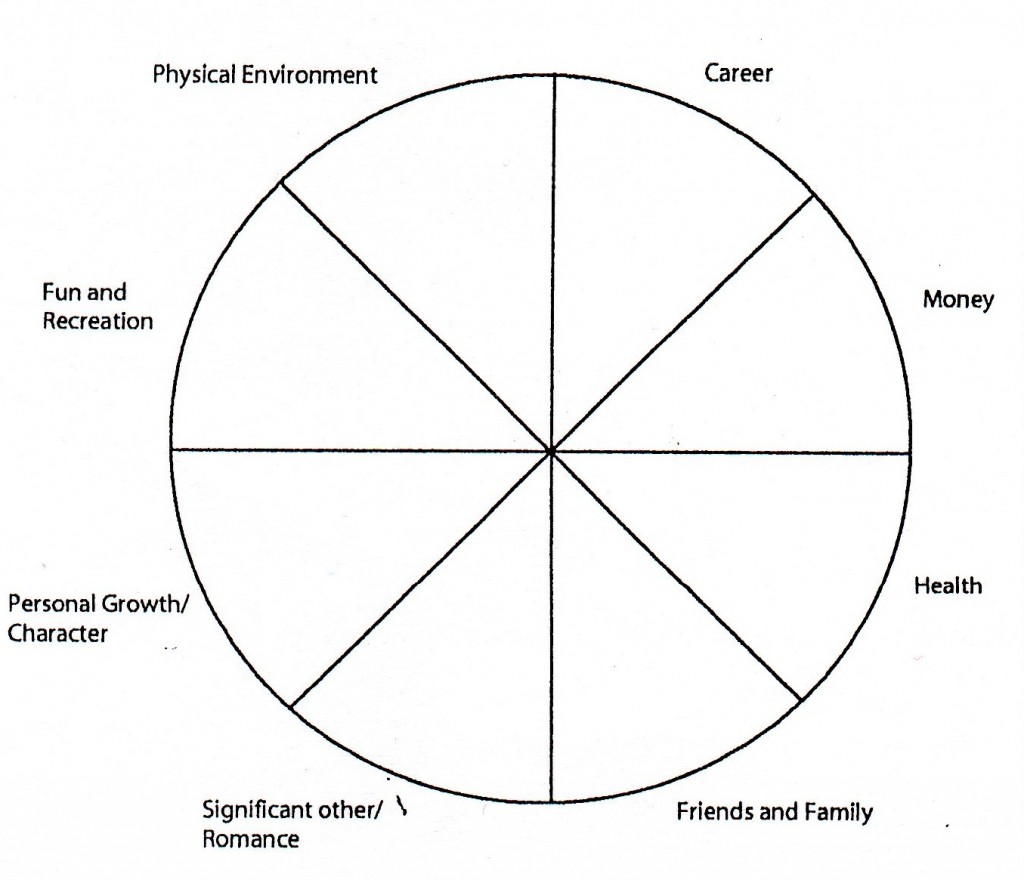 In which of these area(s) do you most often feel angry?
Write whatever comes into your awareness inside of these piece(s) of your pie.  Use extra sheets of paper if you need more space.
Take a moment just to breathe.  Relax.
When you feel ready to, notice one of the entries you've written in your pie.  Which of the 3 Purposes of Anger was occurring?  Can you identify it?
How did you express this anger?  Did you 'stuff it', turning it inward?  Did you aggressively throw it outward?  Or did you allow it to move constructively?  Did you manage to completely follow the 3 Ground Rules, or were you a teeny bit messy?
Without judgment, just notice what you notice.  If it is valuable to you, write these reflections down.
When you feel ready to, notice another of the entries you've written in your pie.  And reflect on the above questions, writing down whatever assists you to step into your clean power.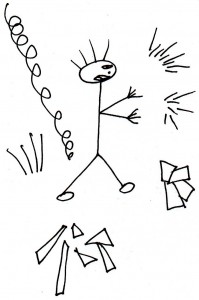 If you were not constructive with the anger you expressed in your examples above, how can you – in future – relate differently to similar situations?  What are your options?
The more prepared you are – the more mindful – the more empowered you will feel – and be – the next time(s) you experience anger.  You won't be caught off guard.  You won't feel afraid.  You will feel confident.  You will be prepared.  And you will step into your mastery, your maturity.  You will claim your rightful place as an ally of constructive anger.
___________
Listen to this post as a 'podcast'! Where Your Anger Hides – Part Two recorded using the omni-dimensional 'Star Microphone' by Wehnersound.
____________
* This post is #28 in a series of syndicated excerpts from The Power of Anger – Blasting Through Your Limitations and Transforming The World by Ariole K. Alei. Order the book – softcover shipped to you, or instant download. Or listen to the 4-Part Audio Course.
* Images with gratitude to The Power of Anger.