One of my key observations is this:  No matter how much someone wants something, and seems to train their attention on it, if their 'Predominant Pulse' is still one of wounding, this is what they will attract.
            It is only when we change the nature of our 'Predominant Pulse' to our true story – which is that we are inherently good, deserving and beautiful – that we can begin to attract, allow, and receive that which we most deeply want.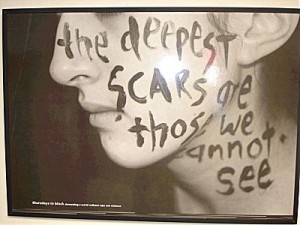 This is the scar calling out for our healing.
            As you begin to witness what you are truly feeling at any moment in your life – and you begin to allow it to be real without stoking the fire of its drama, which is what a victim knows so well how to do – you will begin to thaw your memory of your greatest dreams.
            You will begin to come to life. 
            It is as and when we contribute our Self to others – our gifts, our ideas, our Visions, our passions, our skills – that we begin to re-experience meaning.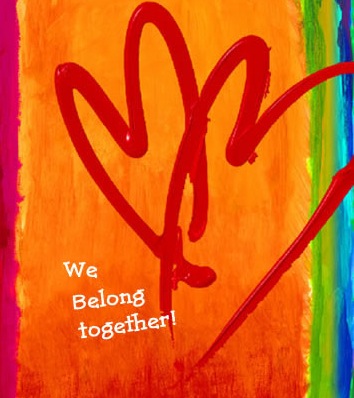 It is how we begin to belong.
            "A person is a person through other persons; you can't be human in isolation; you are human only in relationships."[1]
            As we give of ourselves, more of our richness is drawn forth – like an infinitely long magician's scarf being pulled out of our own sleeve.
            As we begin to share of our Self, our sense of true identity increases.  For others offer a reflection of us.  As Archbishop Desmond Tutu teaches, we cannot know ourselves in isolation.
            As we begin to give the seeds of our gifts, we discover more about them.
---
[1]
  Archbishop Desmond Tutu to Brad Pitt on the cover of "Rolling Stone" magazine, July 2007.
* Excerpt from H.O.P.E. = Healing Ourselves and Planet Earth – A Blueprint for Personal and Collective Change by Ariole K. Alei.
Read more in "Contribution" and other recent posts – plus "Your 'Predominant Pulse' – Part 2" and "It Doesn't Have to Be This Way" forthcoming – all excerpts from  H.O.P.E. = Healing Ourselves and Planet Earth  🙂
Questions to Ponder:   What is your 'predominant pulse' – the self-image based message that you continuously ebb out into the world?  Do you like it?  Would you like it to be different?  If so, what?
Are you interested in 1-1 support in exploring this further for yourself?
*Images with gratitude to amberwhitehead.blogspot.com, s1.lovingwhisper.com
Comments Note:   If you wish to post a Comment, please first read the FAQ page for guidelines to ensure your Comment has a high likelihood of being approved / made visible for others to read, enjoy, and be inspired by.  Thank you!