I had a recent visit with family in which I realized how little courage I have developed as part of our co-dependent culture.
            I am and have been courageous in remarkable ways in my life – solo dance touring, spending 7 ½ months alone attuning to the great mysteries of the world, launching companies and non-profit societies, backpacking alone in the wilderness …
            And yet, there are great gaps.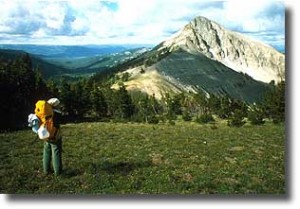 And so, I decided last week to begin a course of 'cultivating courage'.
            Every day, I am committed to taking one small step that requires courage. It can be something that nobody would notice – like breaking a habitual pattern that has afforded me the illusion that I am safe and secure in the face of my personal fear. It can be inter-personal – like making a phone call to someone I've never met, someone who is seen in the eyes of the world as highly accomplished and 'powerful'. It can be experiential – like walking outside in the pitch black of night without a flashlight or anything to defend myself with.
            I'm committing to this, with a 'softener' to allow me to stay on track: I will take one small courageous step every day for five out of seven days each week. I can decide daily which are my 'rest' days – the days when I allow myself to live within my current 'comfort zone' – my zone (ironically) wherein fear is still allowed to limit and govern me.
            I can imagine a world in which I am truly courageous – unafraid of nothing, because I have cultivated my courage. I have done this intentionally – so the illusion is that I am actually in charge of the experiment and the transformation! The truth is, if I don't commit to this practice of cultivating courage, fear will have the better of me. I will live as its slave.
            Am I speaking only for myself? Or does this apply to you, too?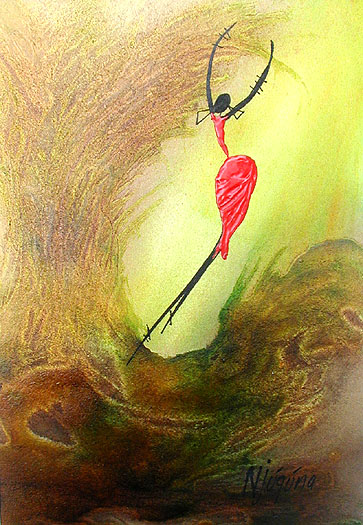 My sense is that this is universal – that we live in a culture which masks its fear and hides behind its cowardice.
            In my view, the only reason we default to living in denial, resistance of change, criticism of change, and avoidance of facing what needs to be addressed (inter-personally, ecologically, economically, and on and on) is because we lack courage. We lack faith that we are able to stand strong, face what is, and respond in a constructive way that leads to true resolution.
            We lack this faith because we have not practiced it.
            And so I invite you … to consider what I have written here; to consider committing to your own 'cultivation of courage' – either in the exact same outline as mine (one small act that requires courage every day, for five of seven days each week) or design your own.
            What have you got to lose? And more importantly, what do you stand to gain?
_____________________________
Read more in "Cultivating Courage – The Practice – Parts 1 and 2".
Want more now? Purchase or Download these now:
Explore the benefits of a 1-1 private Coaching conversation.
______________________
* Images with gratitude to trailtents.com, insideafricanart.com