In 1992, when I returned to my then-home of Vancouver, Canada following my participation in the UN Earth Summit's Global Forum, I began meeting a quick succession of highly influential people – people who were leaders and initiators of powerful movements.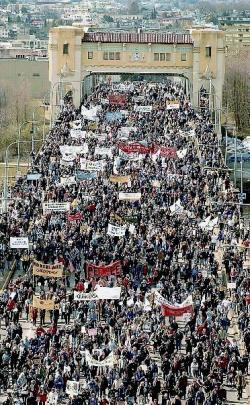 One afternoon I was sitting in a quiet seniors learning centre by the sea (a beautiful heritage building), having tea with one of the founders of the Vancouver Peace March – one of the largest, if not the largest, peace march in North America for many consecutive years.
            As she began to fully grasp the essence of what I an colleagues were endeavoring to inspire and initiate through VIA Vision Into Action Society (now defunct – as a physical entity, that is – having evolved through several incarnations as recent and present global initiatives), she said to me: "Ariole, what you are doing is far more challenging than what we are doing.  We are fighting against something in an effort to bring about peace.  You are attempting to define and articulate and spread our minds wide open to imagine what could be in war's place."
            She was onto something – and we both knew it.  To fight 'against' something is the most immediately available, familiar, conditioned response.  It is not the only one.
            To imagine a reality that transcends the problem / crisis / unwanted condition at hand is the art of affecting actual change.  It is the distinction between remaining in  the 'wheel of time' – the incessant loop of suffering … and of stepping out of it.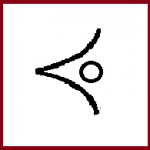 This … is what is calling us now: to have faith, energy, passion, willingness, and courage – to leave the 'known' for awhile, as we boldly imagine what can be, what might be, what could be … in its place.
__________________
Read more in recent related posts including "Gandhi – Self-Reflection as a Way of Leading (Part 1)" 🙂
Questions to Ponder:  In what ways do you 'fight against' things in your life? What if … instead of facing towards and opposing … you face into a new direction, and design, demonstrate, experiment with a new possibility? How might this benefit you – and humanity?
Now you can purchase our Books and Audio Courses directly from URLight!  Click on the rotating images in the upper right corner of each page 🙂 Enjoy!
Are you interested in 1-1 support in exploring this further for yourself?
*Images with gratitude to commondreams.org, socialmathandyou.com