A blog is a web log – a web-based journal, the focus and content of which the author chooses.
            I'd like to open a new Category at URLight – 'Ariole's Insights'.
            In essence, all of the posts at URLight are my insights. Many of them are excerpts from my Books, and some of them are written 'in the moment' as a way of sharing my inspirations as I receive them.
            I recognize the universality of human experience. Much of what I experience is recognizable – that is, familiar – to many others. And so my sharing it may quicken insight – and thus clarity, freedom, and liberation – for my readers. Herein is my hope.
            …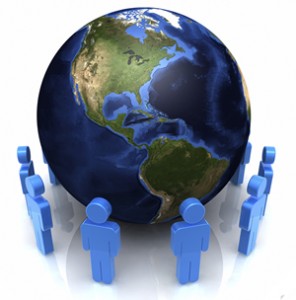 I've recently had six people visit me over the course of ten days. They are wonderful people – intelligent, caring, community-focused, and receptive. I have stayed with each of them numerous times in my life – with great pleasure.
           So why have I felt such tremendous fatigue following their visit?
           It could be logical to assume it's because of the hosting – meal preparation, orienting them to new places and local opportunities, and the like. Yet that aspect of their visit was tremendously more fluid and natural to me than a year ago when they visited.
            I am an intuitive, insightful being. And so I 'sat with' this question, knowing that the clarity would arise in me, given enough patience and openness to receive it. After several days of deep fatigue, came this:
_________________
Read more in "Subtle Energy Fields – Part 2".
Can't wait? Download or purchase these now:
Would you benefit from exploring this topic in a 1-1 Coaching conversation?
______________________
* Images with gratitude to makemoneyathome.co.uk and myfitteru.com